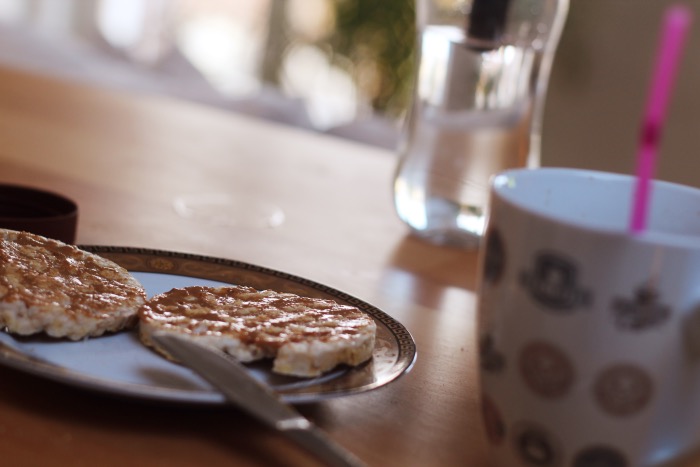 Nog meer eten! Woooeeehoeee!! Wat heb ik toch naar binnen zitten werken de afgelopen tijd?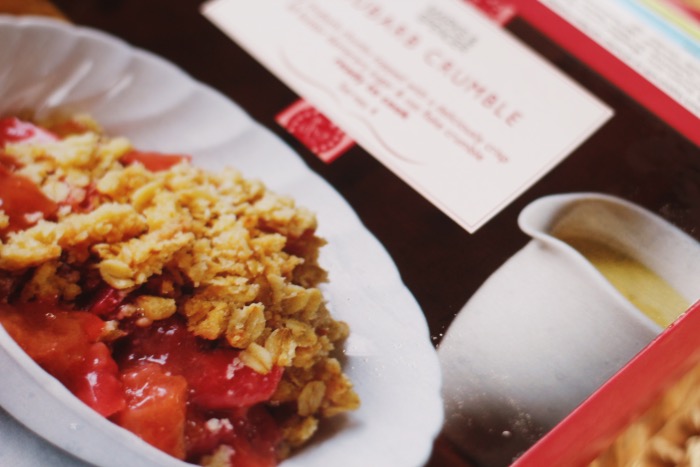 We beginnen met een crumble die ik bij de Marks&Spencer kocht. Ik wilde even een paar ochtenden iets anders als ontbijt en ik wilde een toetje die avond.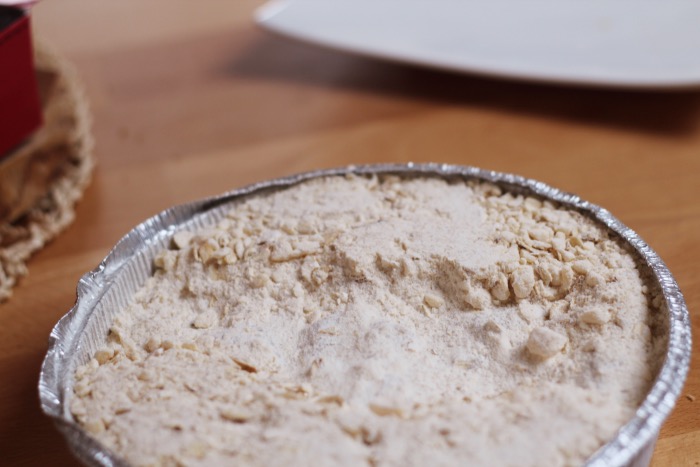 Voor de luie mensen onder ons. Ik was die dag flink aan het schoonmaken en had toch het gevoel een "home made" crumble te eten. Al is dat natuurlijk niet zo, maargoed.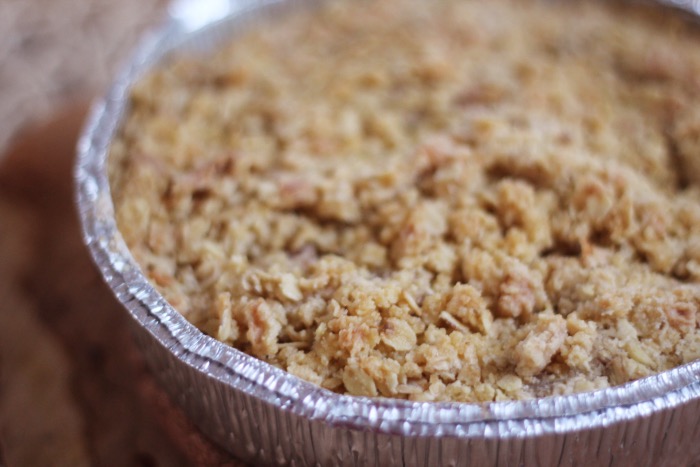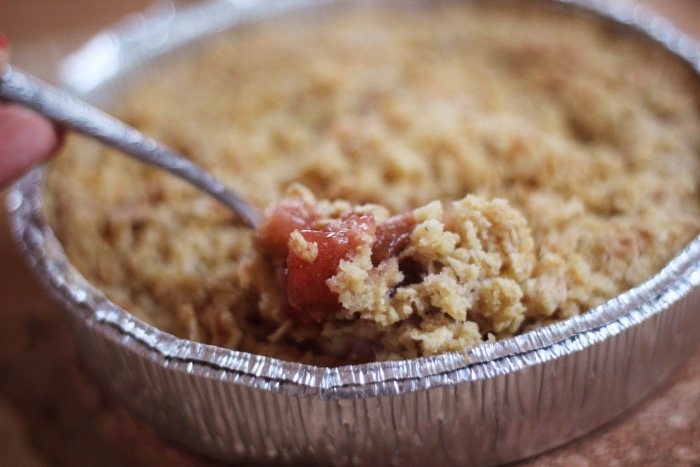 Hmm 🙂 De volgende ochtend (en die daarna en die daarna) heb ik het gewoon weer uit de koelkast gebakt en koud opgeschept. Als je een magnetron hebt, zou je het kunnen opwarmen.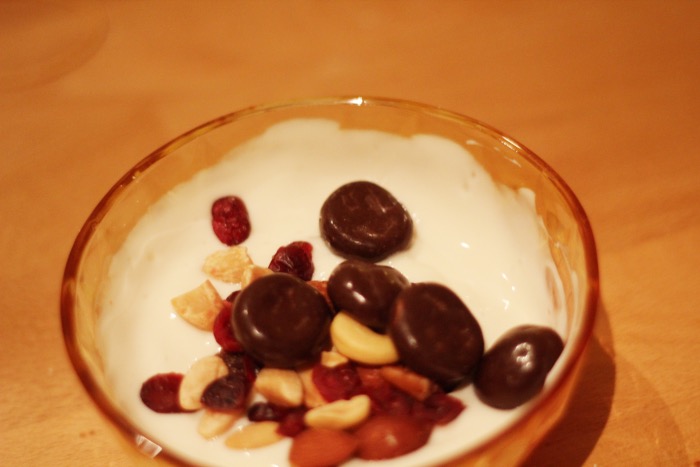 Vroege ochtenden, snel wat yoghurt, noten, rozijnen en verdwaalde chocolade pepernoten (puur, die vind ik het minst lekker, dus die blijven altijd over).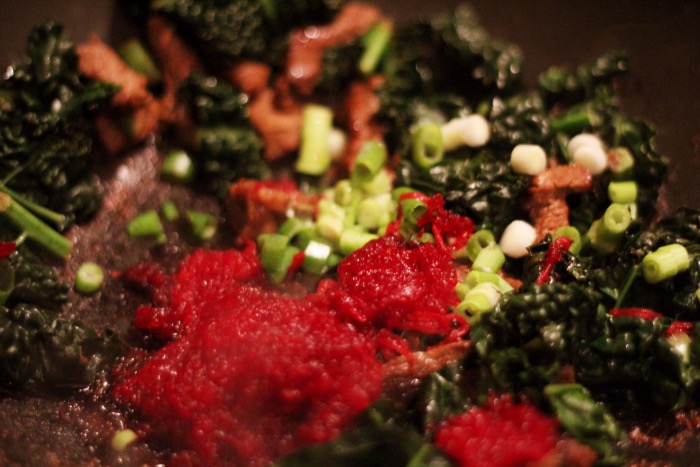 Resten groente en vlees bij elkaar gegooid. Ik heb een rode biet erdoor geraspt, vandaar dat rood/roze papje.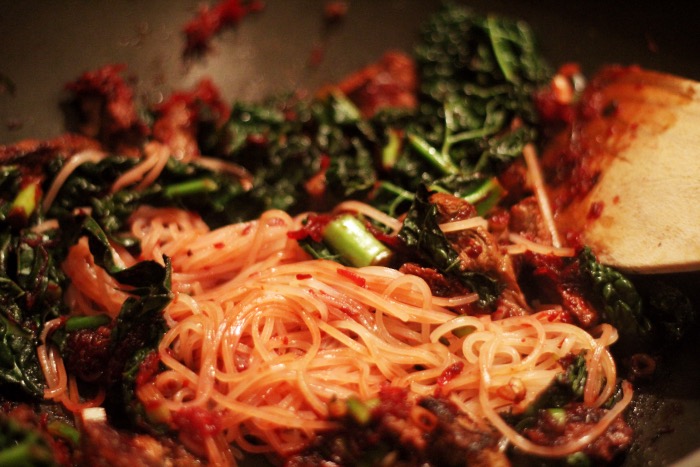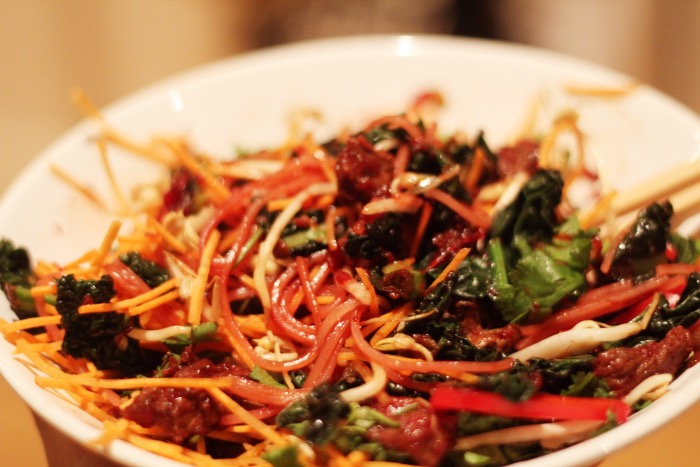 Hatseflats!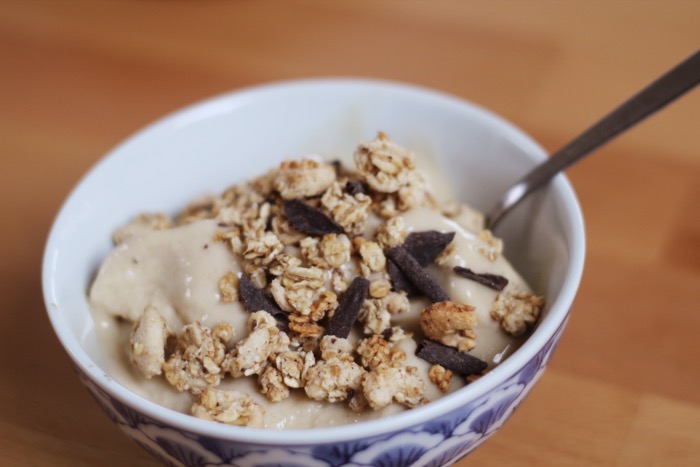 Bananenijs met een granola monstertje die ik ergens kreeg.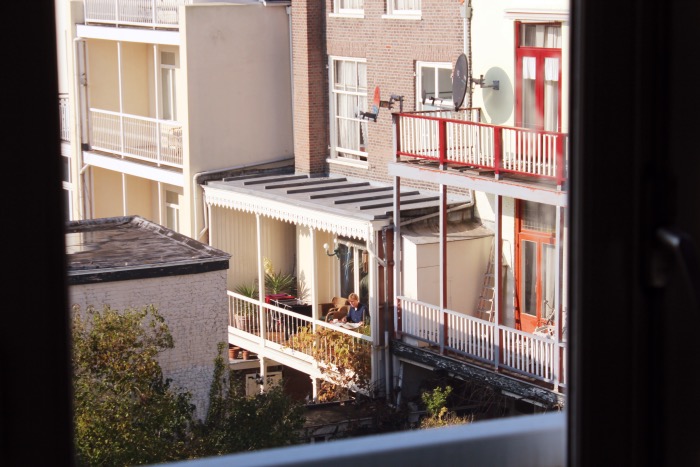 Stalker much? Ik genoot gewoon heel erg van de zondagochtend en deze man die buiten zijn koffie zat te drinken met een krantje. Even later kwam twee huizen daarnaast de buurvrouw ook buiten zitten met haar kindjes. Boekje lezen, theetje erbij, alleen al dat uitzicht vanuit mijn raam, kan ik van genieten.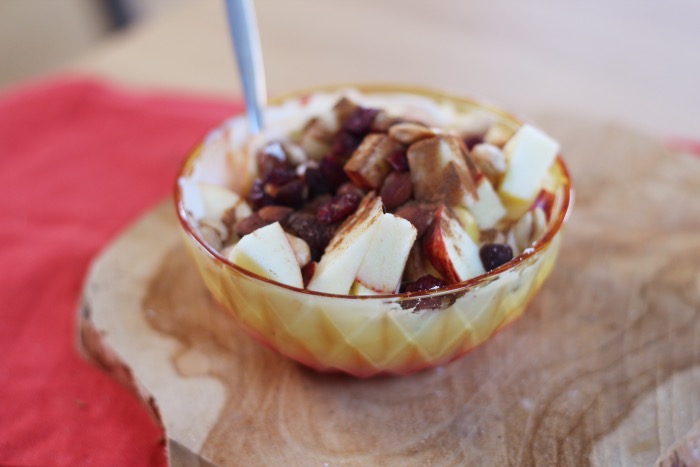 Yoghurt, appel, kaneel en een noten/cranberry mix.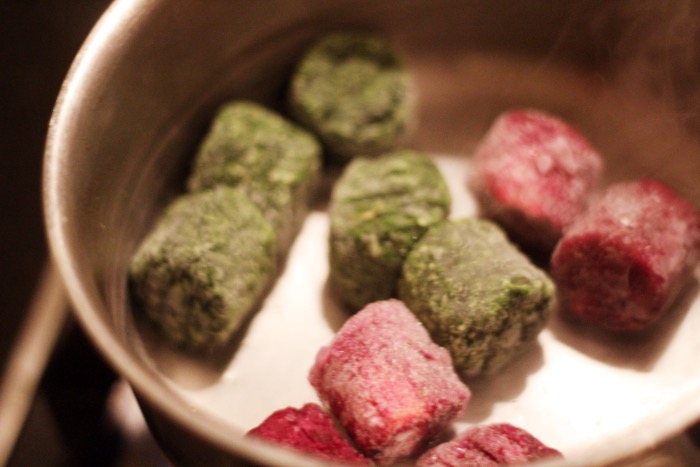 Diepvries boerenkool en diepvries rode kool. Ik dacht deze laatste beetjes eens op te maken uit de vriezer.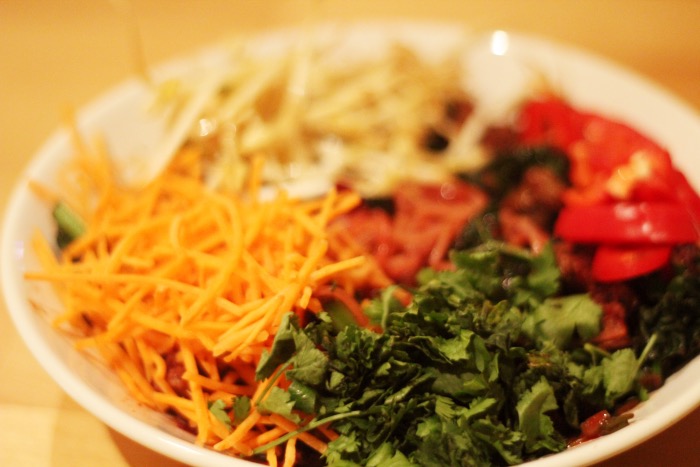 En weer alles bij elkaar op een bord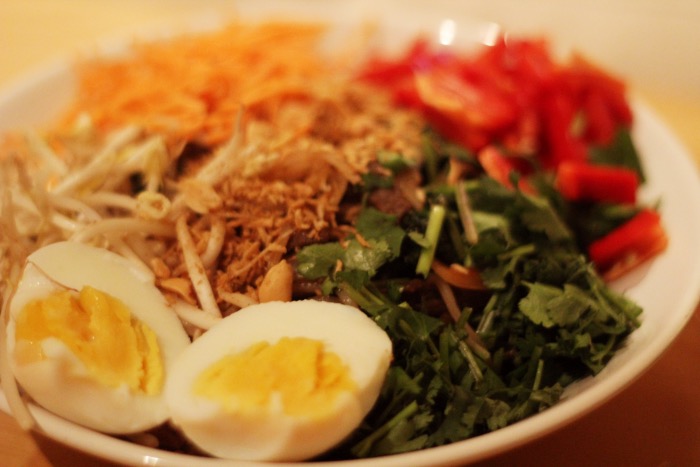 Bord vol groente, beetje vlees, beetje noodles en een gekookt ei.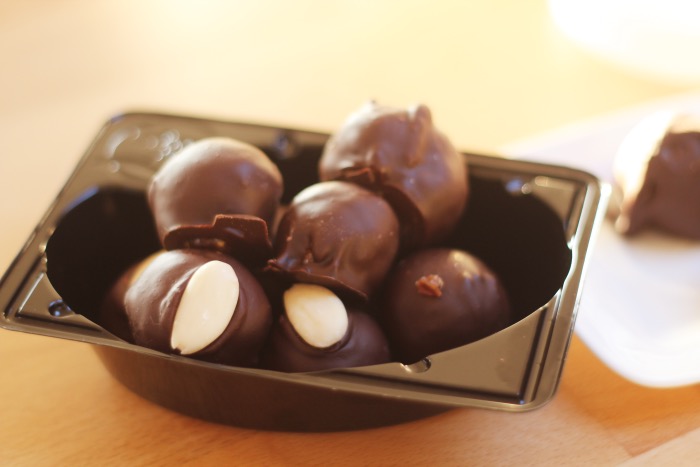 Ik was een tijdje terug in een chocolade fabriek en deze bonbons had ik gemaakt! Door Shemara van Ridiculously Good uitgenodigd 🙂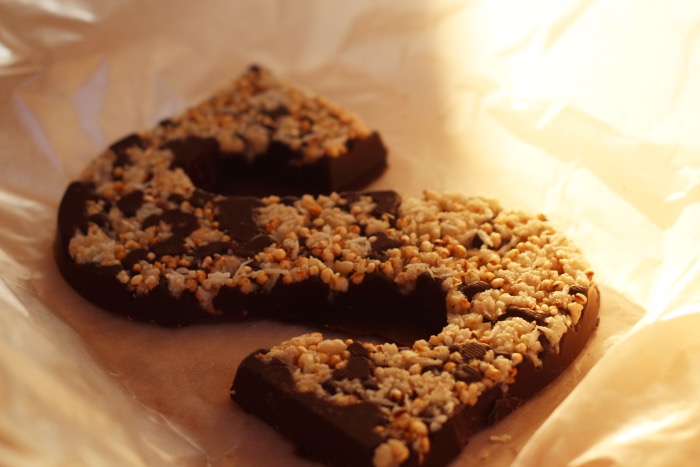 En een chocolade letter 🙂 Gevuld met kokos, gepofte quinoa, honing en amandelmeel.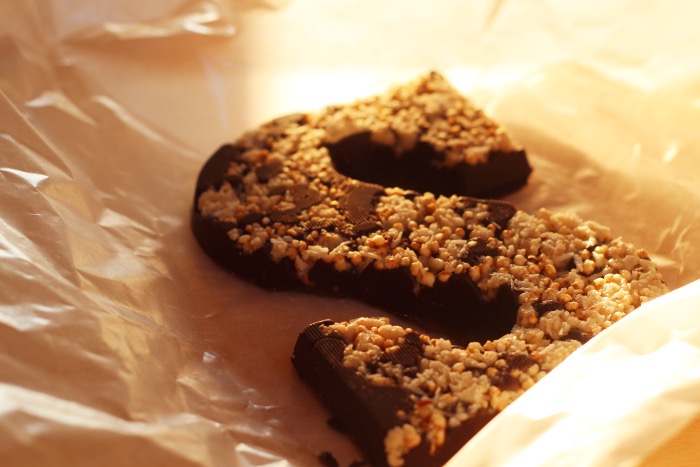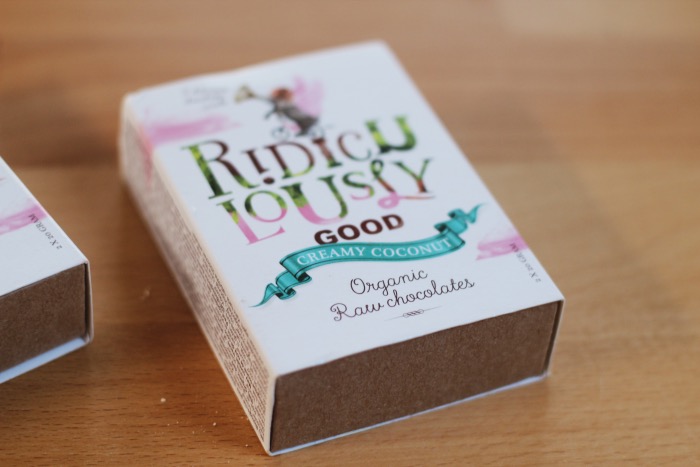 Ik wil hen zo graag supporten, ze hebben het zo mooi opgezet allemaal en de ingrediënten zijn puur en eerlijk. Daarom binnenkort op Facebook een kleine winactie waar ik twee doosjes aan iemand weg ga geven. Even een side note: Tot en met eind december zit er in een aantal van deze doosjes een "Golden Ticket", net zoals bij Charlie and the Chocolate Factory, waarbij jij ook een tour mag maken door de chocolade fabriek! De tour die ik ook mocht maken een tijdje terug, hoe leuk! Op 3 december is het event!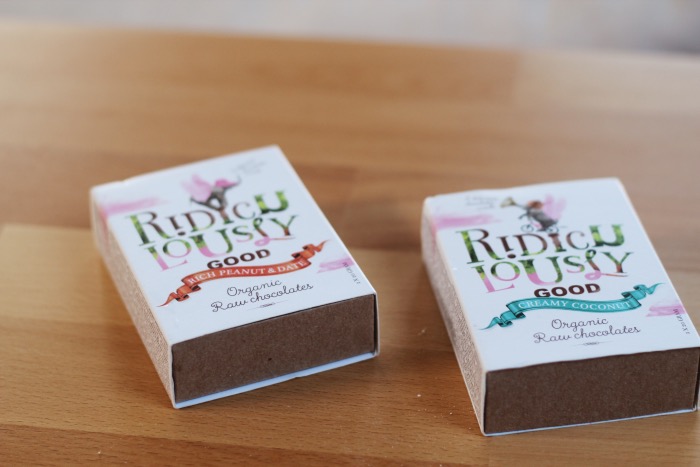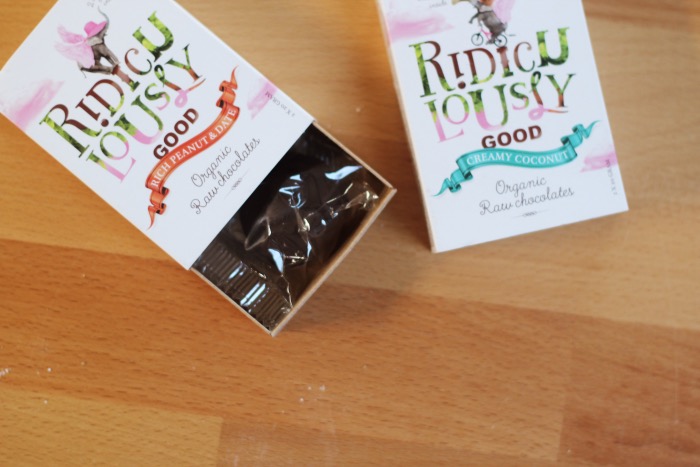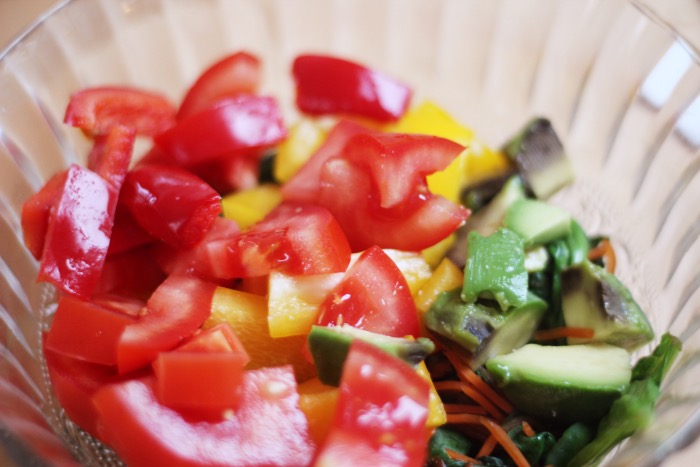 Salade, en de avocado is net een beetje vies aan het worden, haha.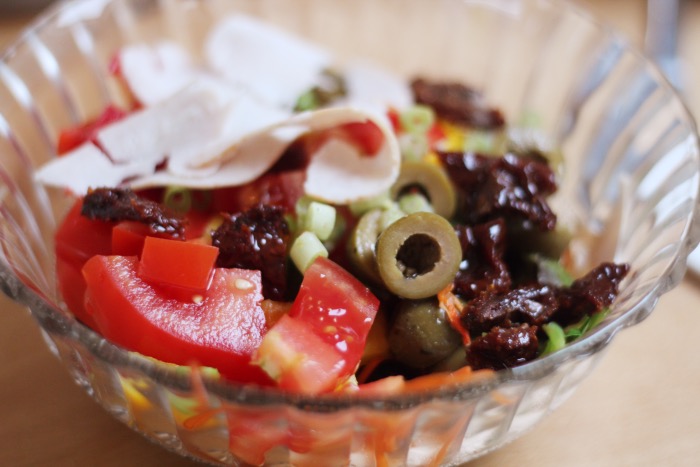 Spinazie, wortel, tomaat, bosui, zongedroogde tomaat,paprika,  olijven, kipfilet en avocado.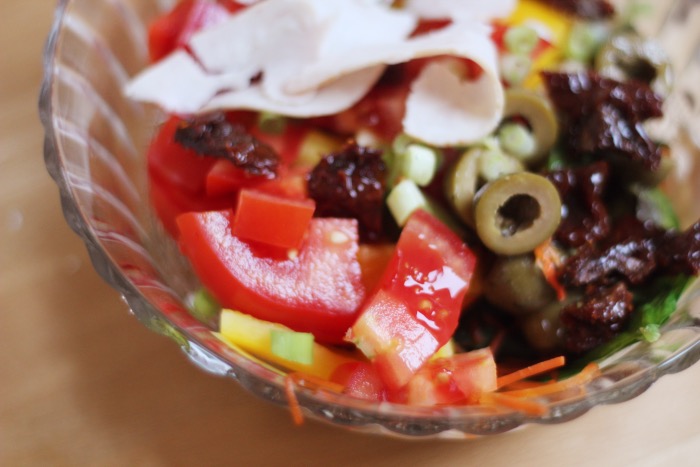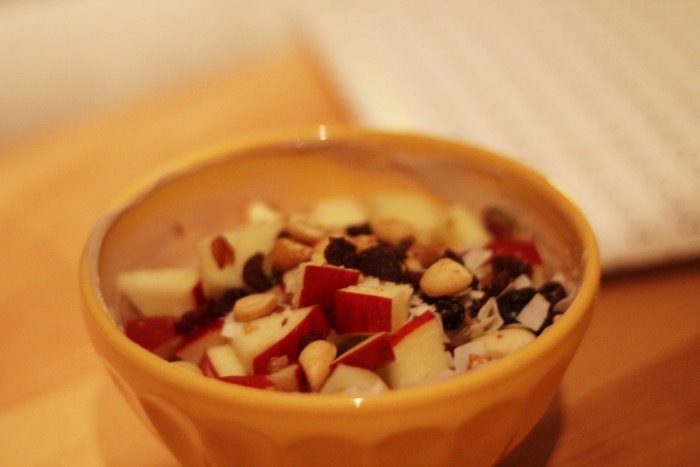 yoghurt met weer een appel, kokos, rozijnen en noten.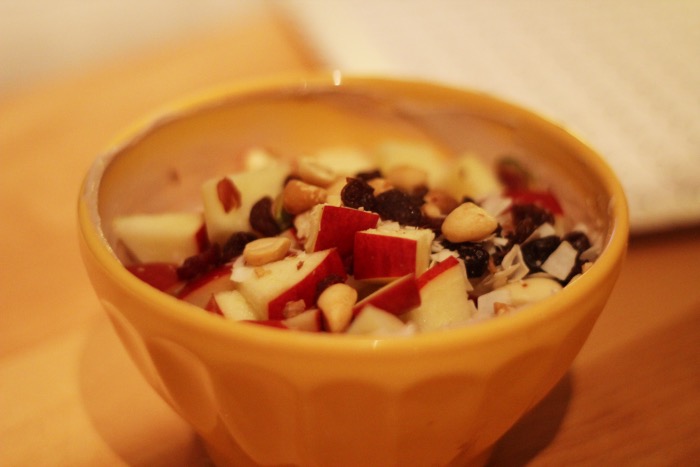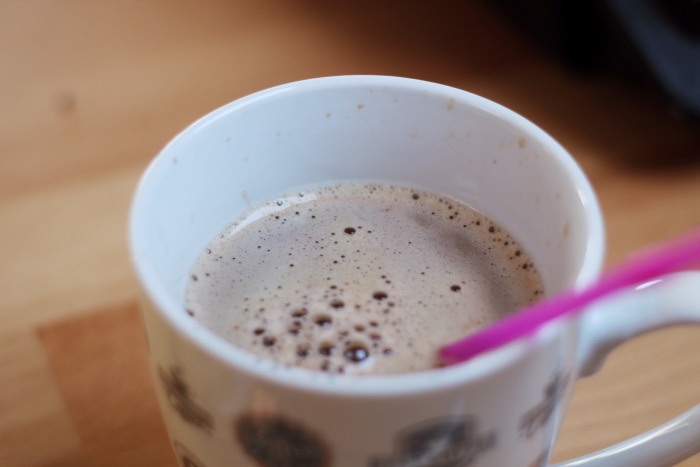 KOFFIE!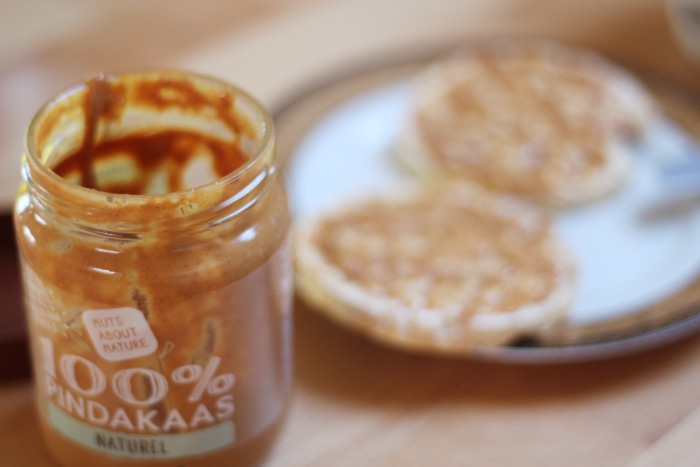 Hij is bijna op, mijn favoriete pindakaas!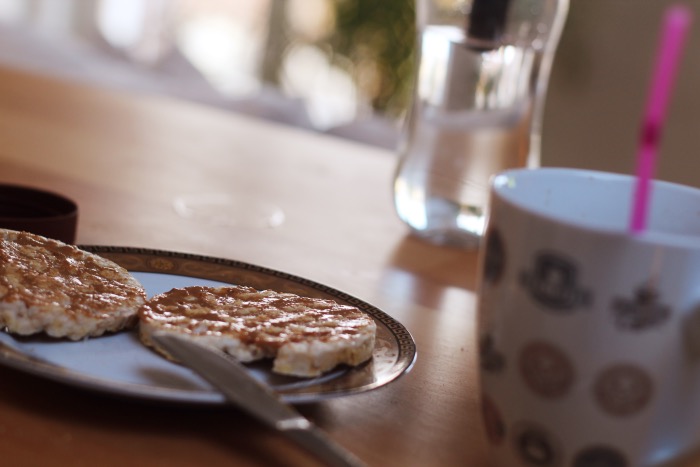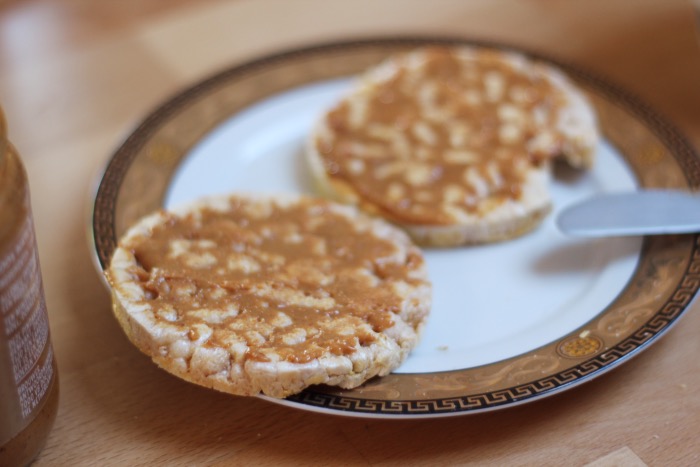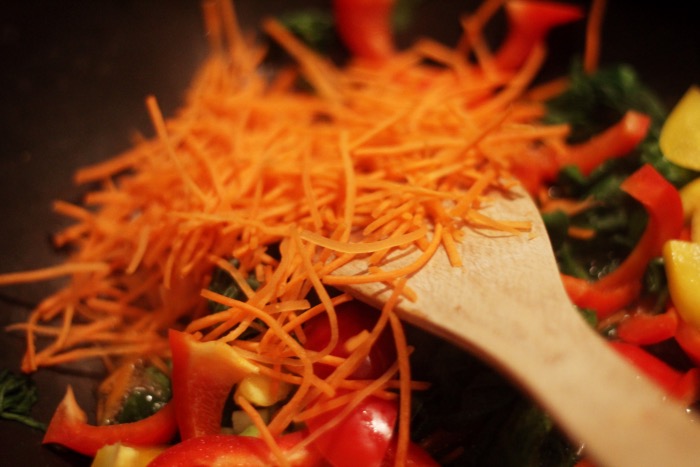 Nou, het is wel steeds hetzelfde met al die groente he..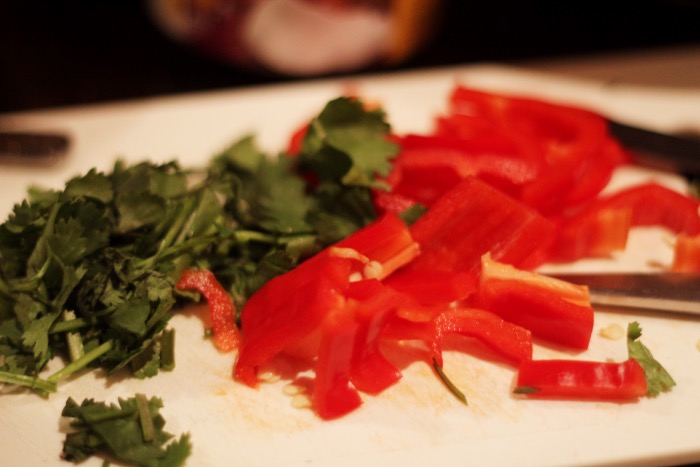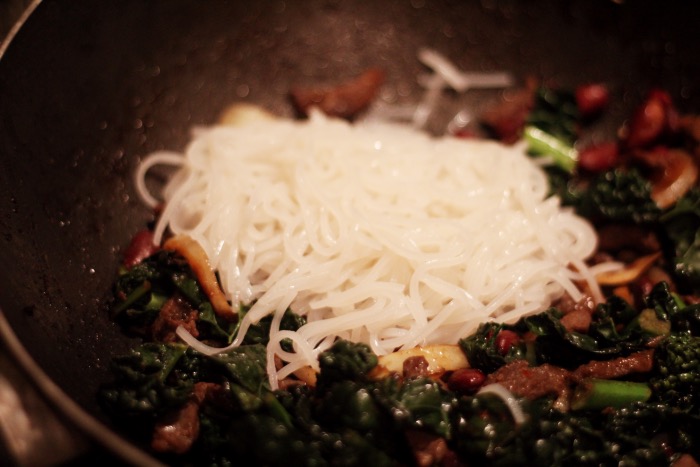 En het vlees en de noedels. Zo zie je maar weer in wat voor fase's je komt met eten en hoe dit ineens weer kan omslaan.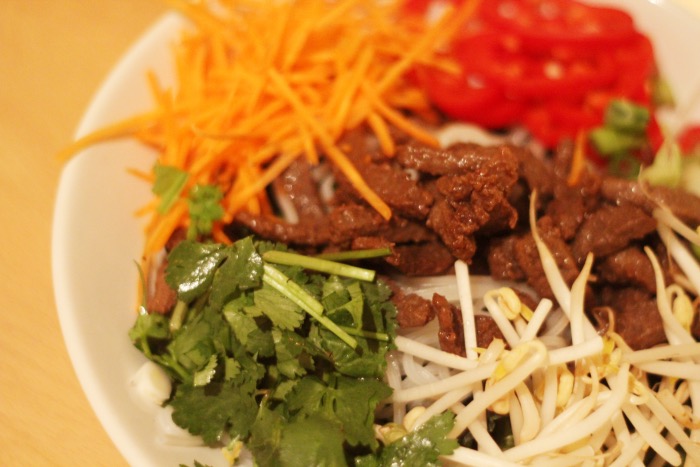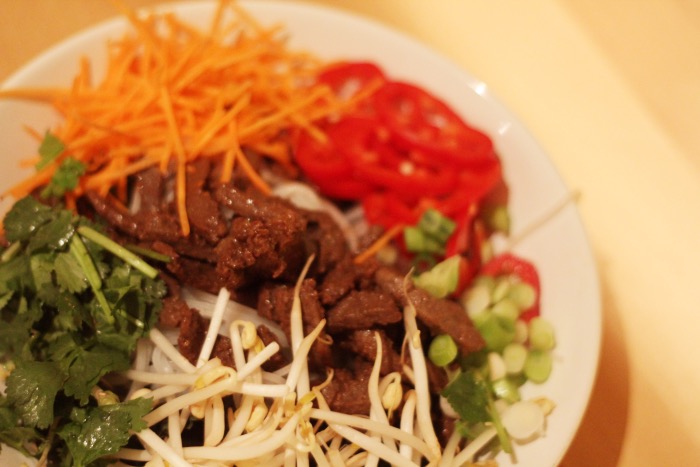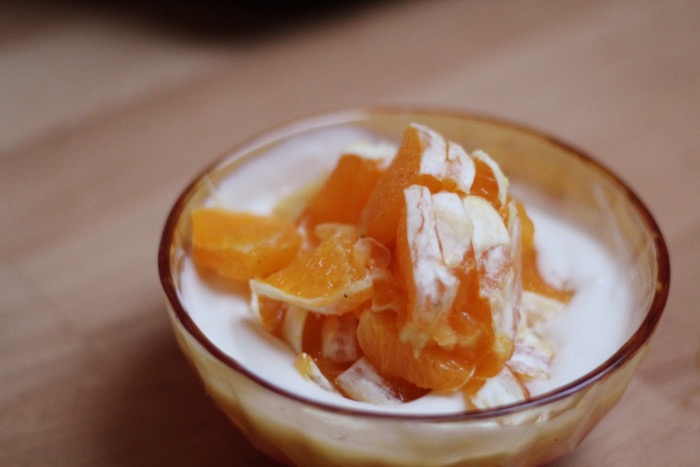 Yoghurt met een sinaasappel.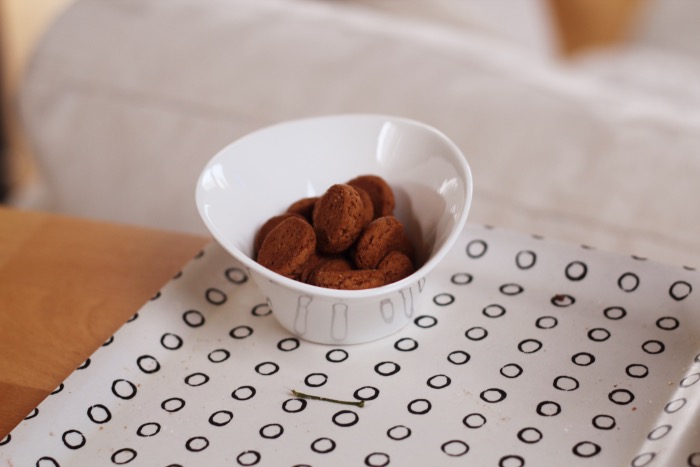 Jaaaa, pepernoten! Ik sla dit jaar echt niet over hoor.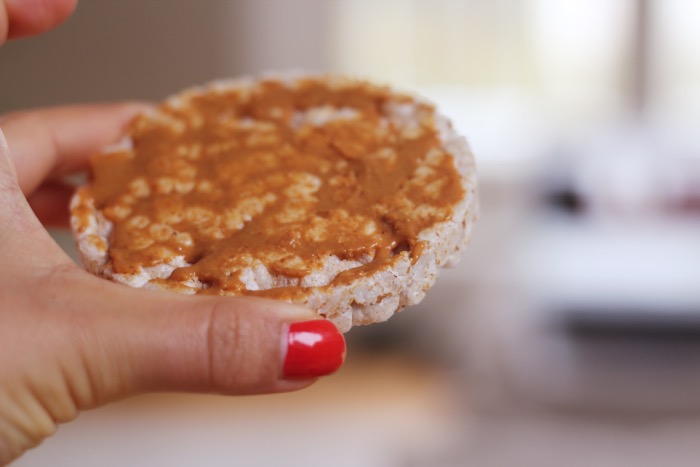 Watertanden.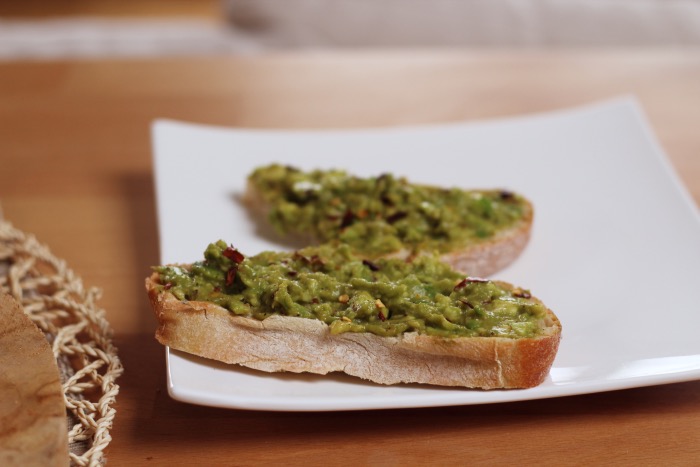 Nadat ik de foto's voor het recept van Avocado op Brood heb gemaakt, ga ik de broodjes natuurlijk wel opeten. 🙂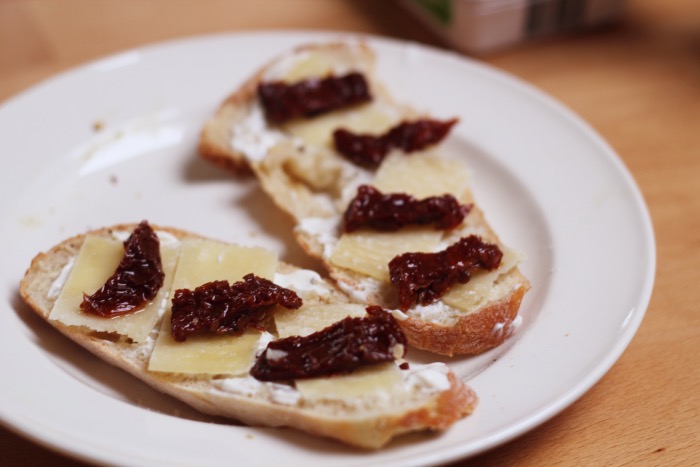 Met nog twee broodjes, zuivelspread, kaas, zongedroogde tomaat en kipfilet.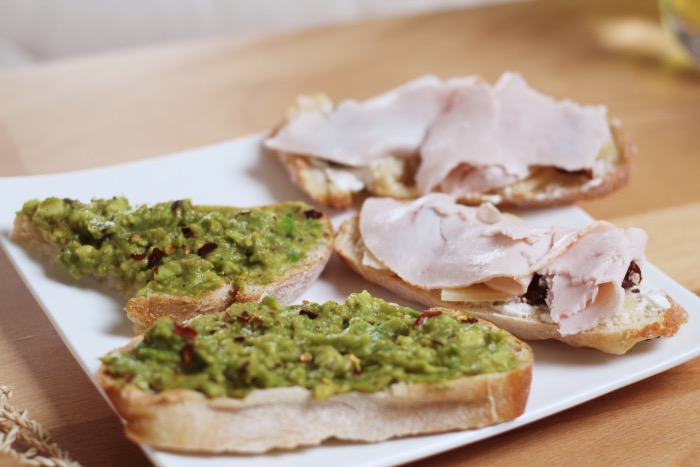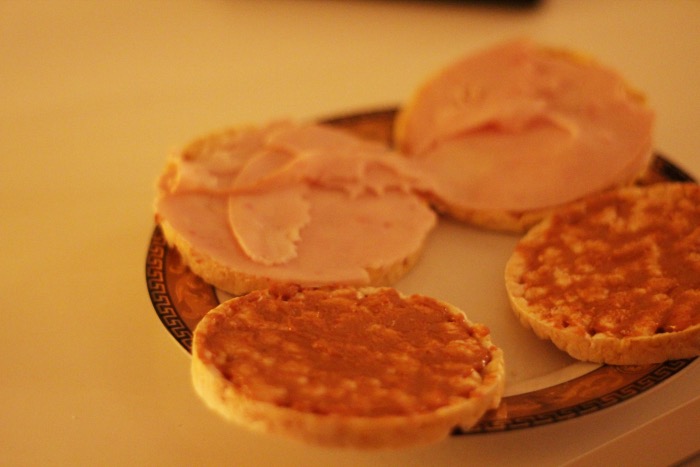 's Avonds eet ik eigenlijk niet zoveel meer als ik op kantoor heb gewerkt de hele dag. Als ik rond 7 uur thuis ben, en ik heb trek, dan gaan er wat rijstwafels in. De afgelopen tijd heb ik helemaal geen trek gehad en voor ik klaar ben met werken thuis, is het bedtijd en lig ik doodmoe in bed, zonder honger. Prima.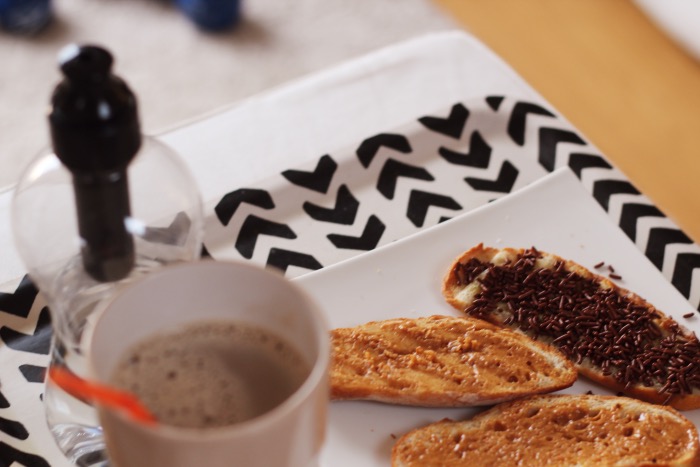 Ontbijten met knapperig, warm brood met pindakaas, hagelslag en koffie!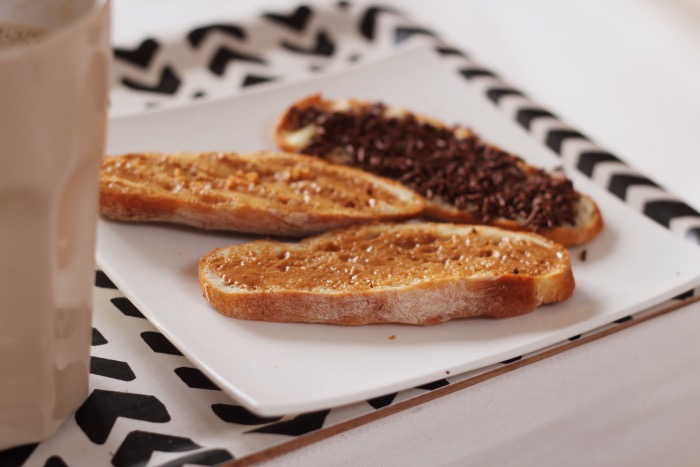 Lijkt me een mooie afsluiter!