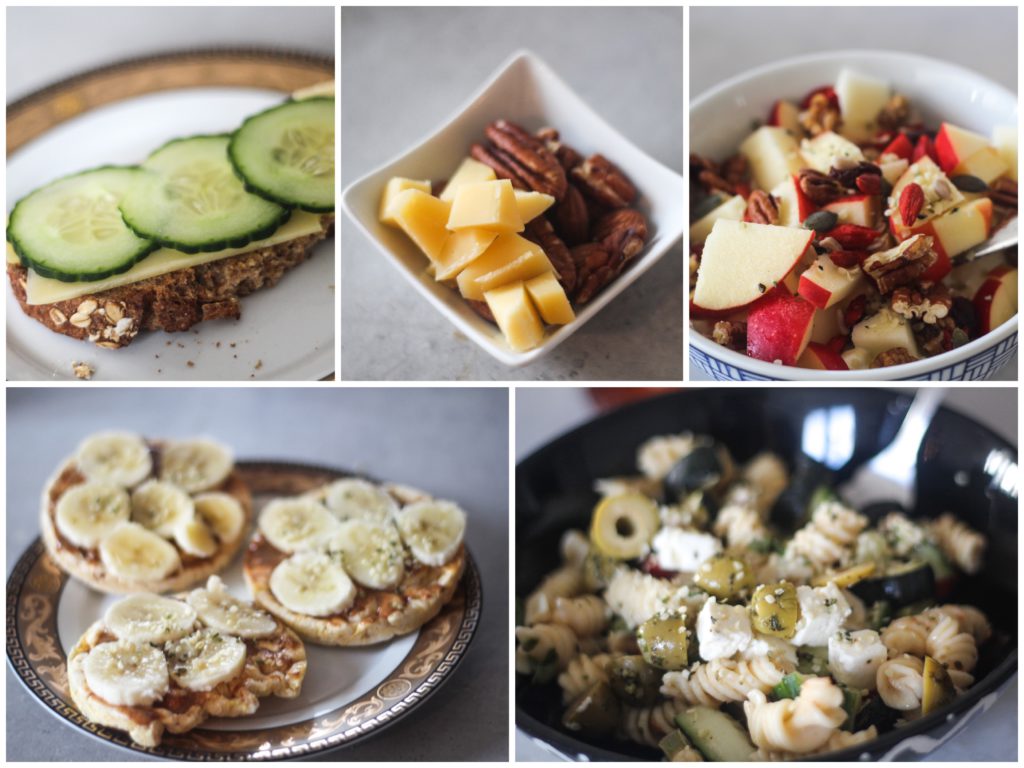 Het is weer tijd voor een heerlijk voedingsdagboek! Van pasta salade's tot de klassieke maïswafels met pindakaas en de eerste erwtensoep van het jaar is ook een feit!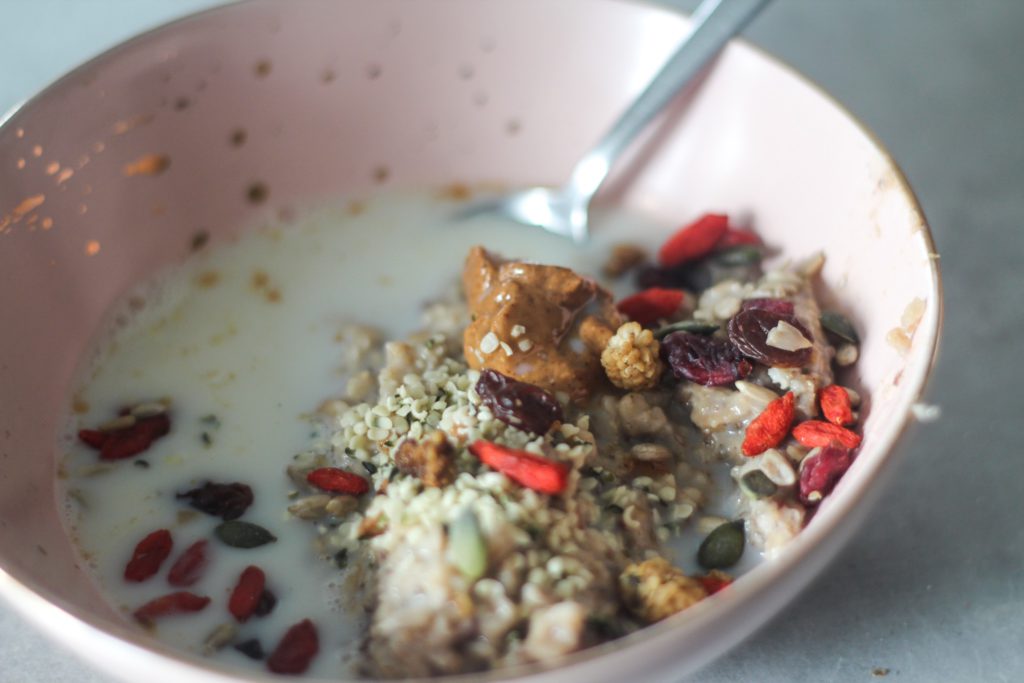 Warme havermout met noten, zaden, pindakaas en een laagje koude havermelk erbovenop.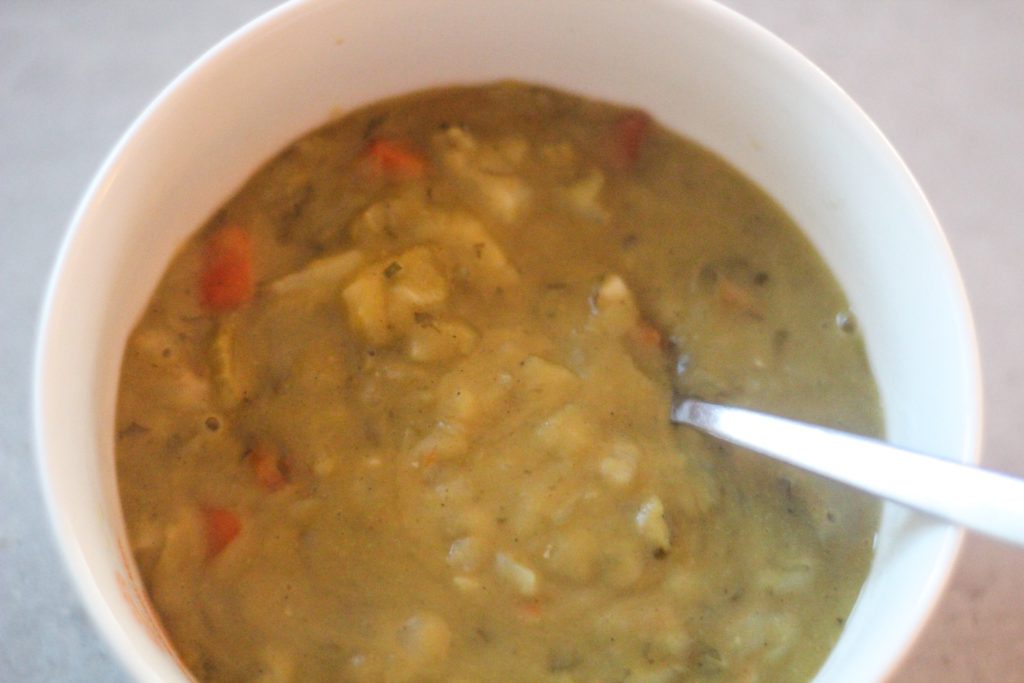 Erwtensoep! Niet zelf gemaakt, ik was iets te ziek om dat zelf te doen, maar wel zelf gehaald bij de Marqt 😉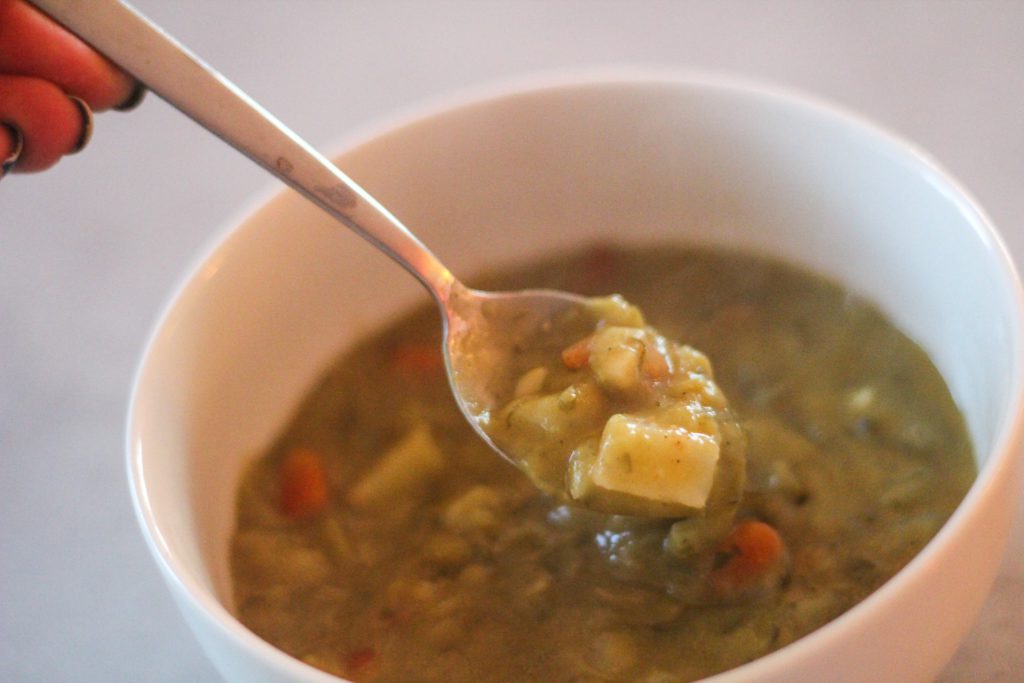 Het was heerlijk! Als ik nu de foto zie, dan verlang ik er weer naar.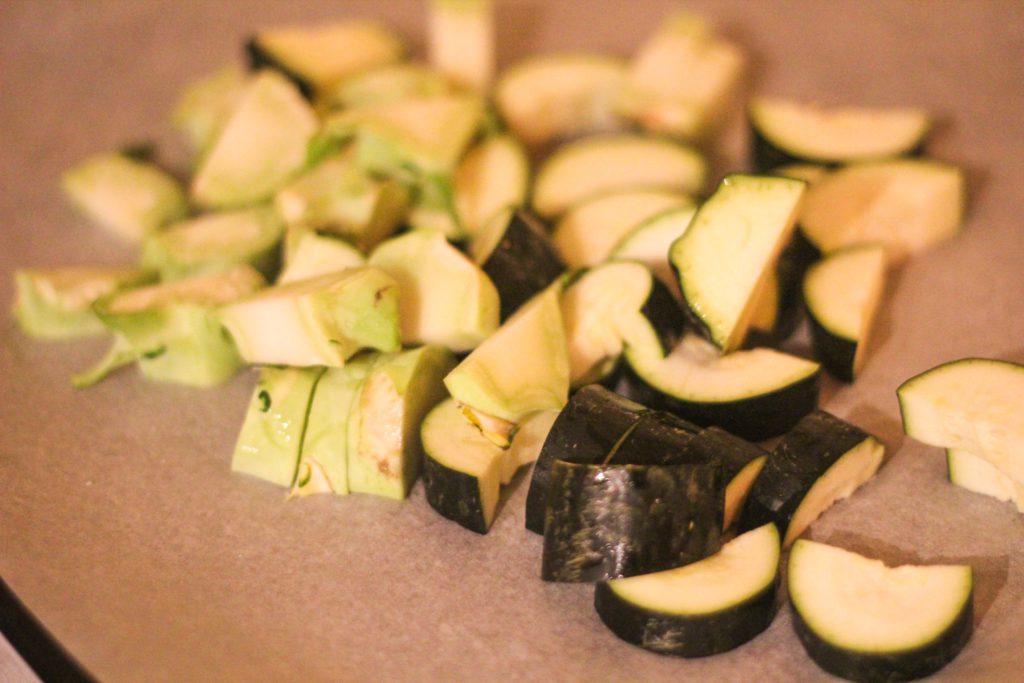 De laatste restjes groente opmaken: de steel van de broccoli (deze gooit Boy normaal gesproken weg, maar ik vind het het lekkerste deel, dus vanaf nu wordt het niet meer weggegooid maar voor mij bewaard haha) en courgette.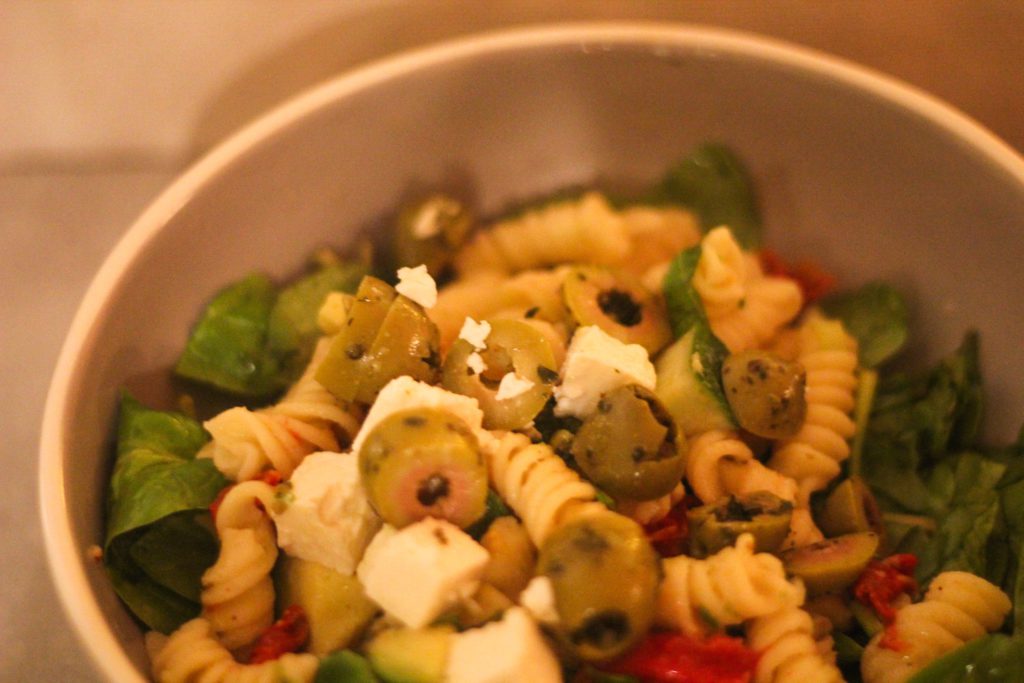 Een salade met spinazie, pasta (uit een nieuwe TooGoodToGo box, jep – we bestellen hem nog steeds!), witte kaas, olijven, avocado, komkommer en zongedroogde tomaten.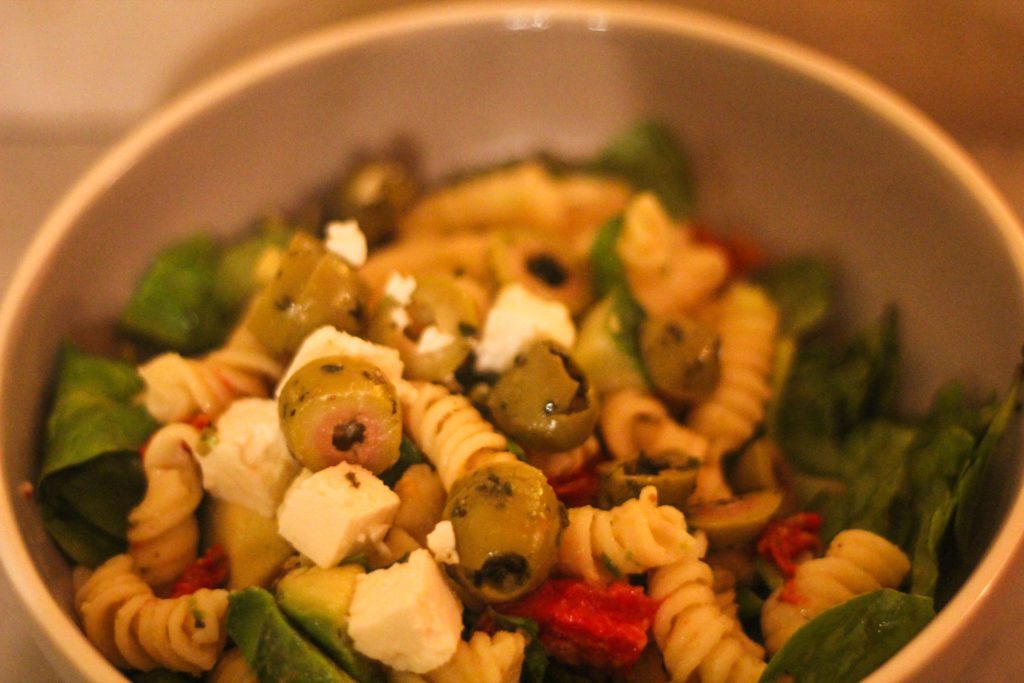 Heerlijk!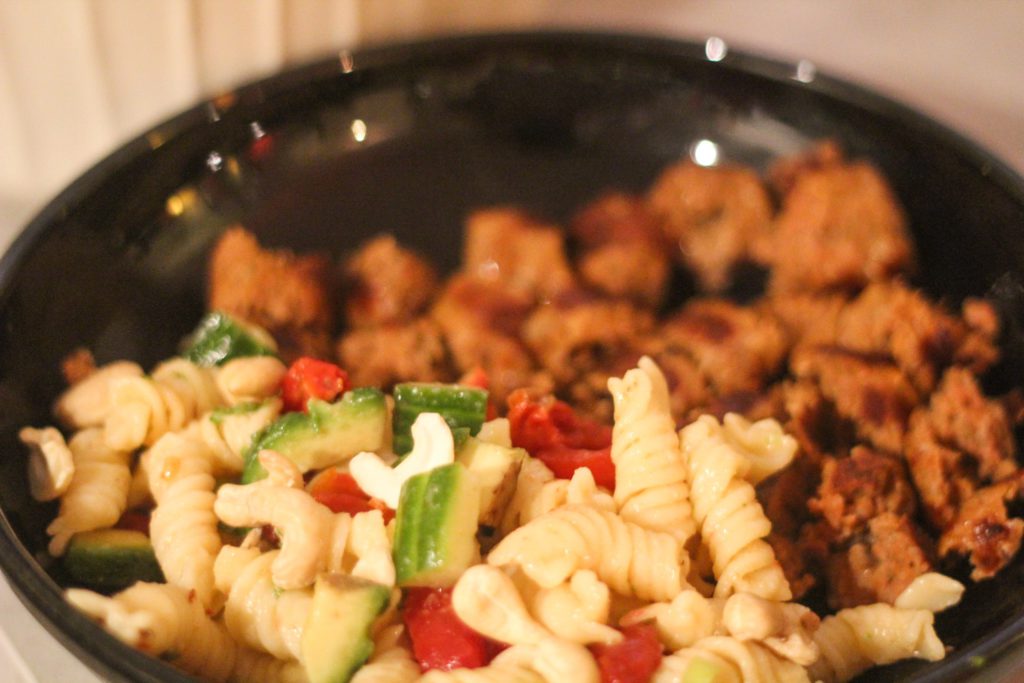 Dit was Boy zijn bord, de salade met wat lamsvlees ernaast.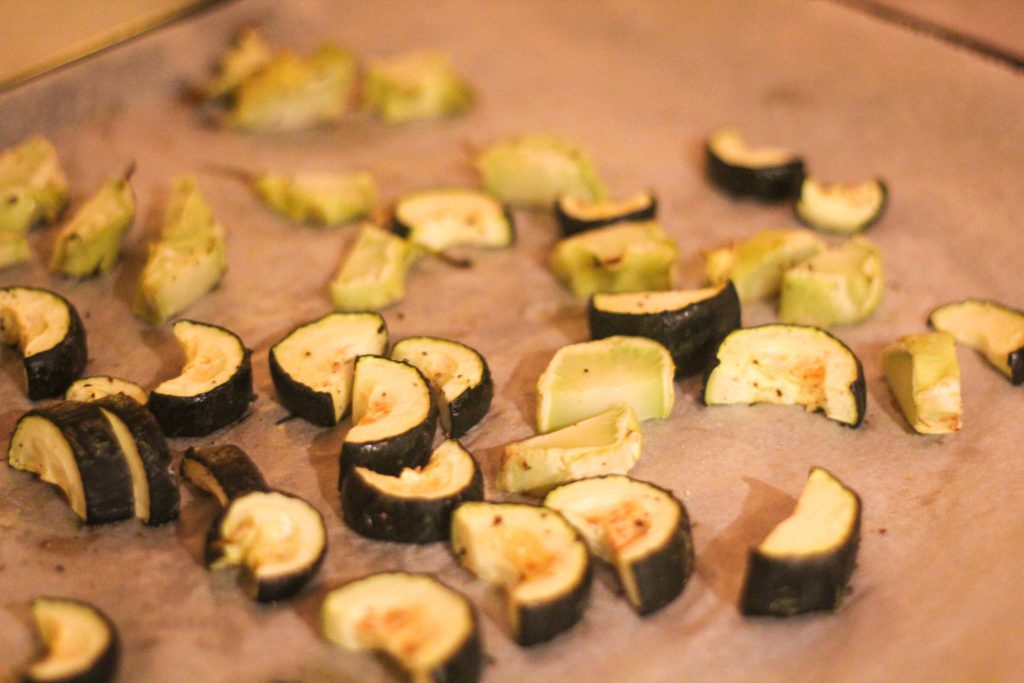 De restjes van de restjes, dit at ik de volgende dag bij de lunch.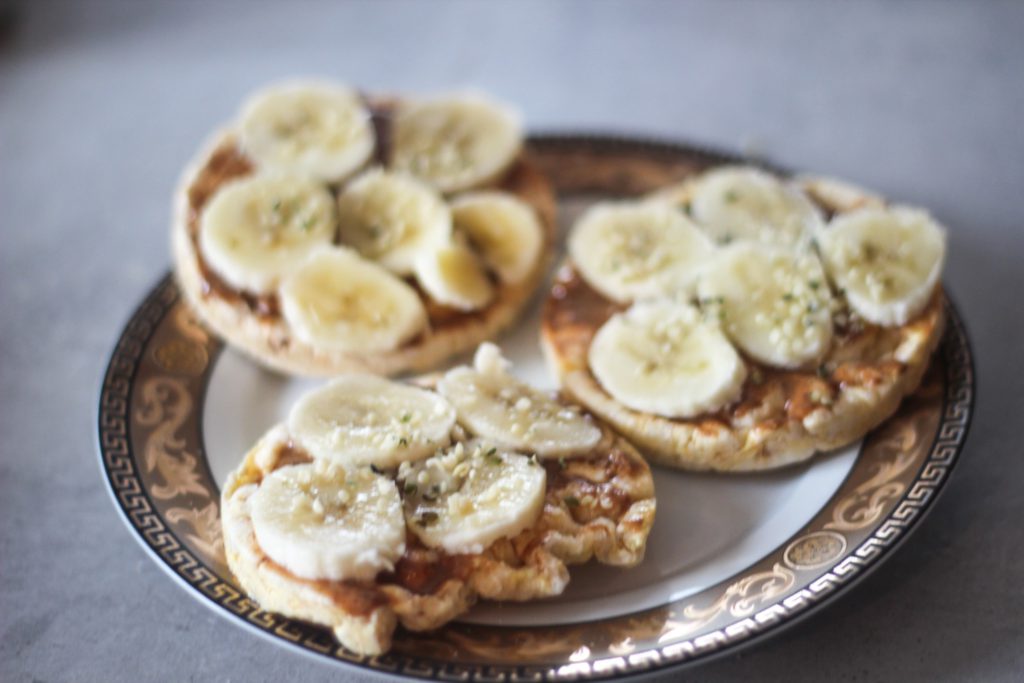 Een klassieker maar dan een 2.0 versie: maïswafels met pindakaas, banaan en hennepzaad.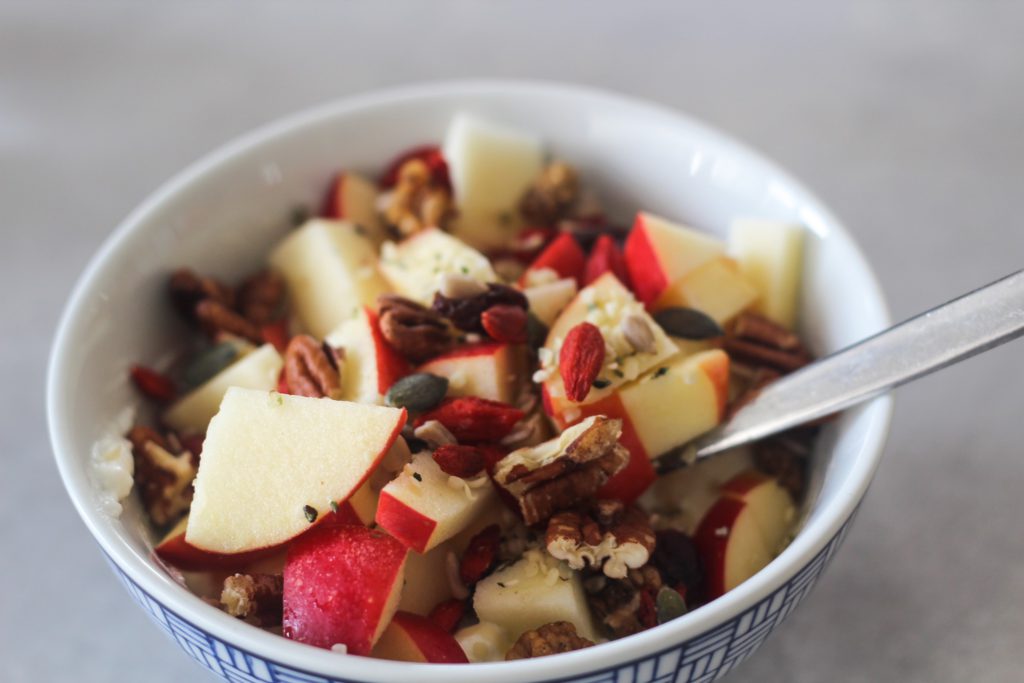 Yoghurt met appel, noten en zaden.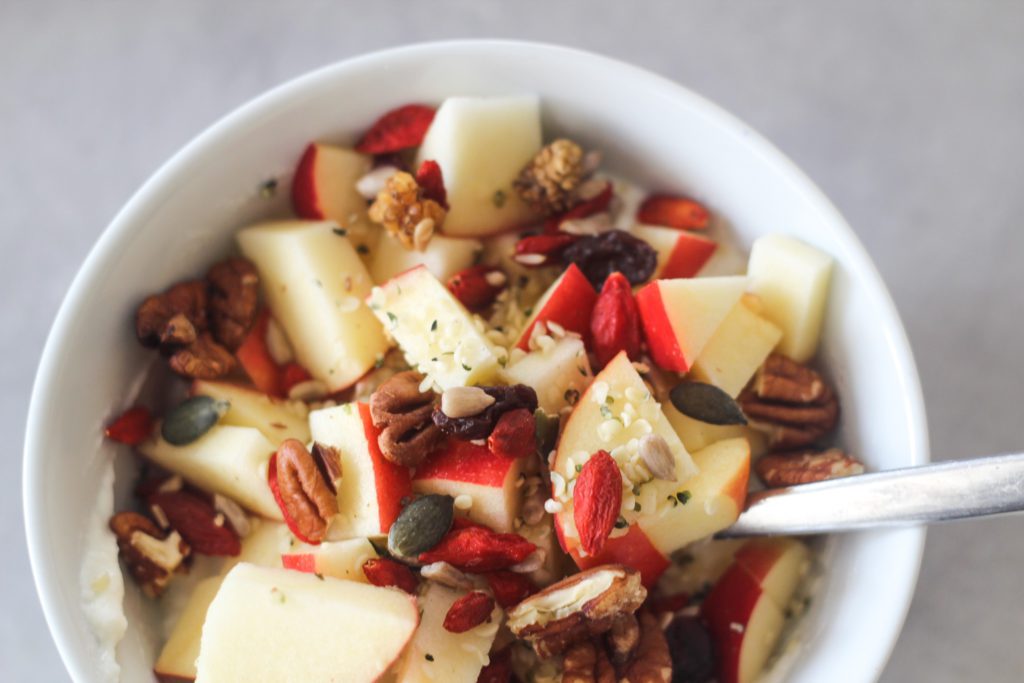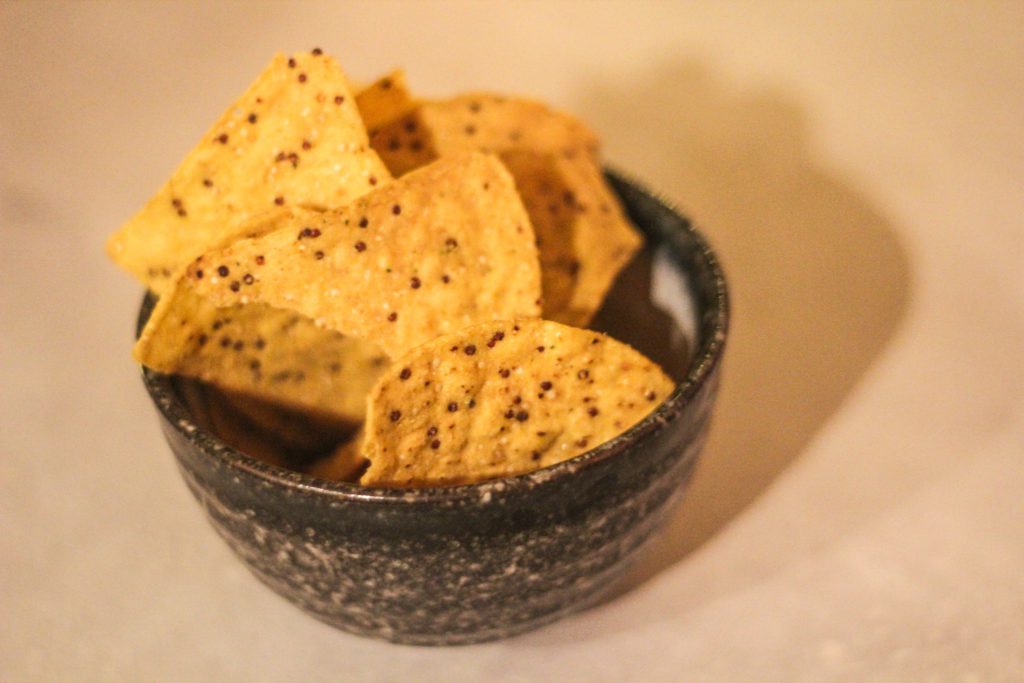 Een handje tortilla chips (dit werd nog een keer bijgevuld, laten we wel eerlijk blijven).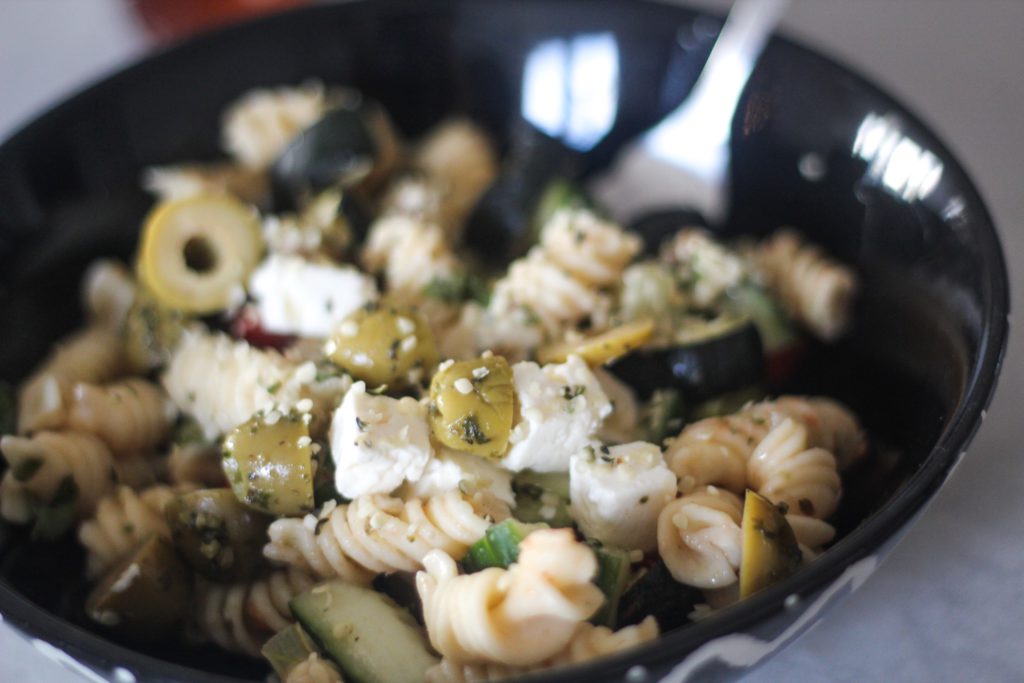 De restjes pastasalade met de courgette en broccoli als lunch de volgende dag.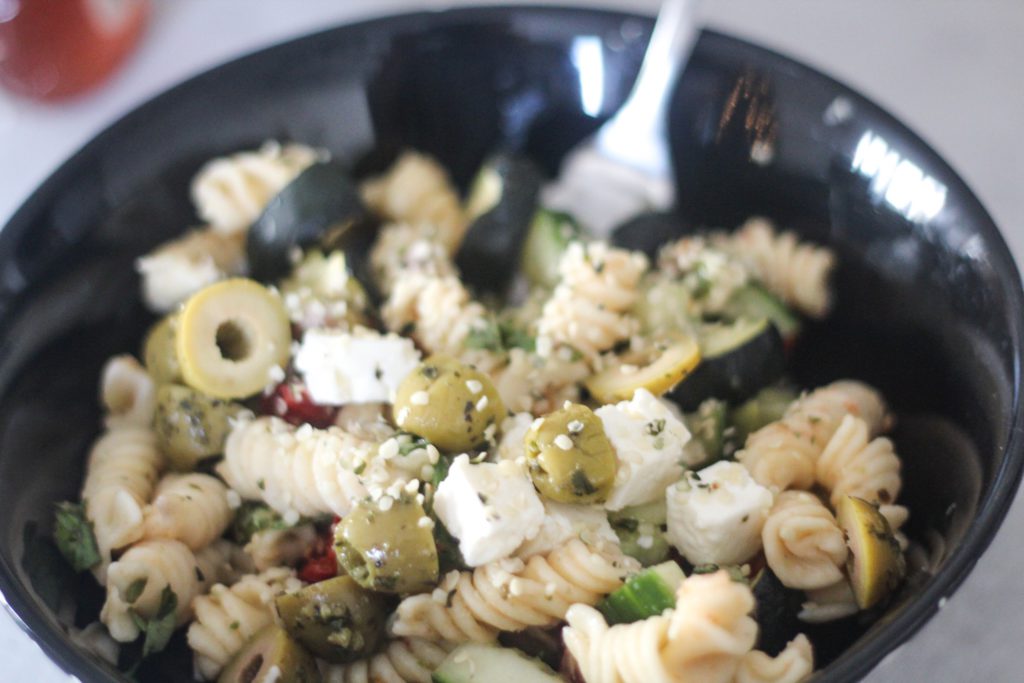 Ik heb er nog wat hennepzaad bovenop gestrooid.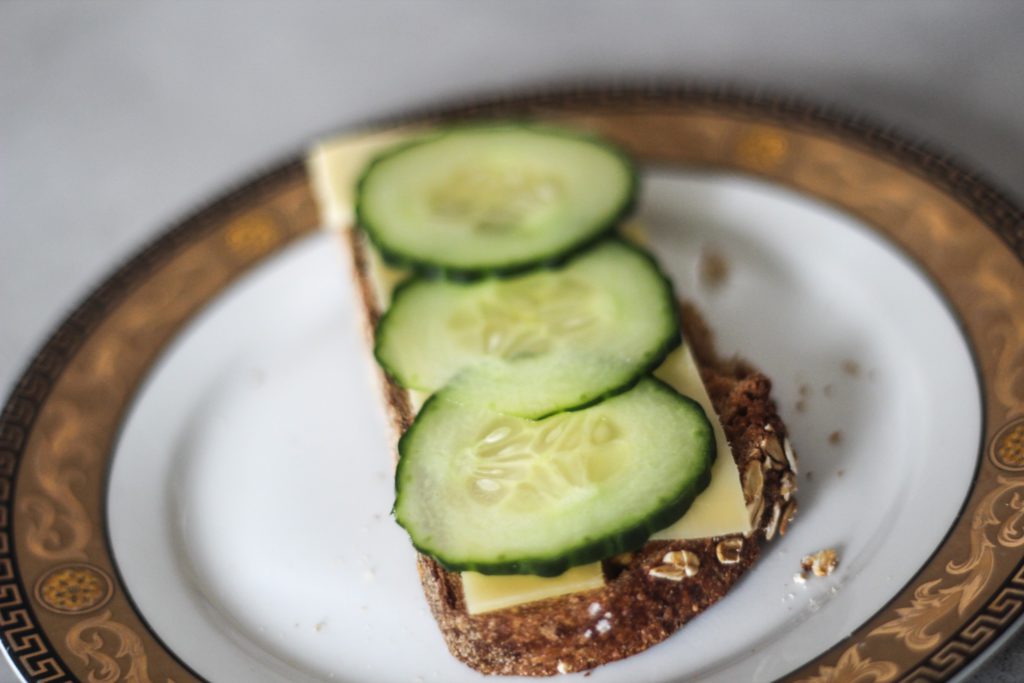 Haverbrood van de markt met kaas en komkommer, ik vond dit vroeger al zo'n lekkere en frisse combinatie – maar was het heel lang vergeten!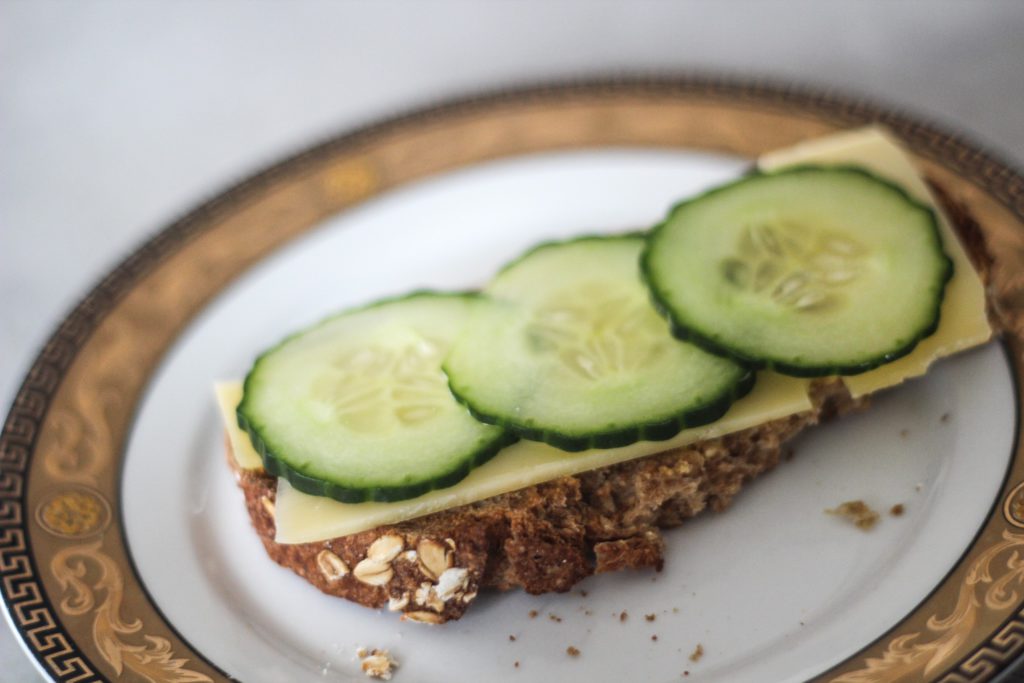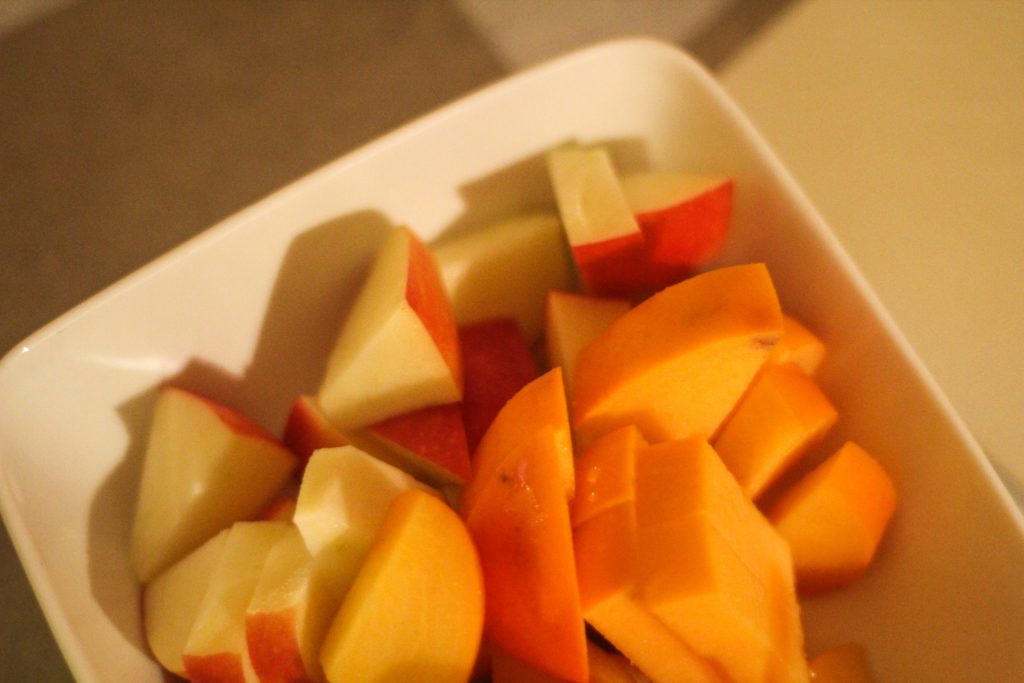 De kaki is volop in het seizoen en ik ben daar heel blij om! Heerlijk om na het avondeten te eten. Hier met een halve appel.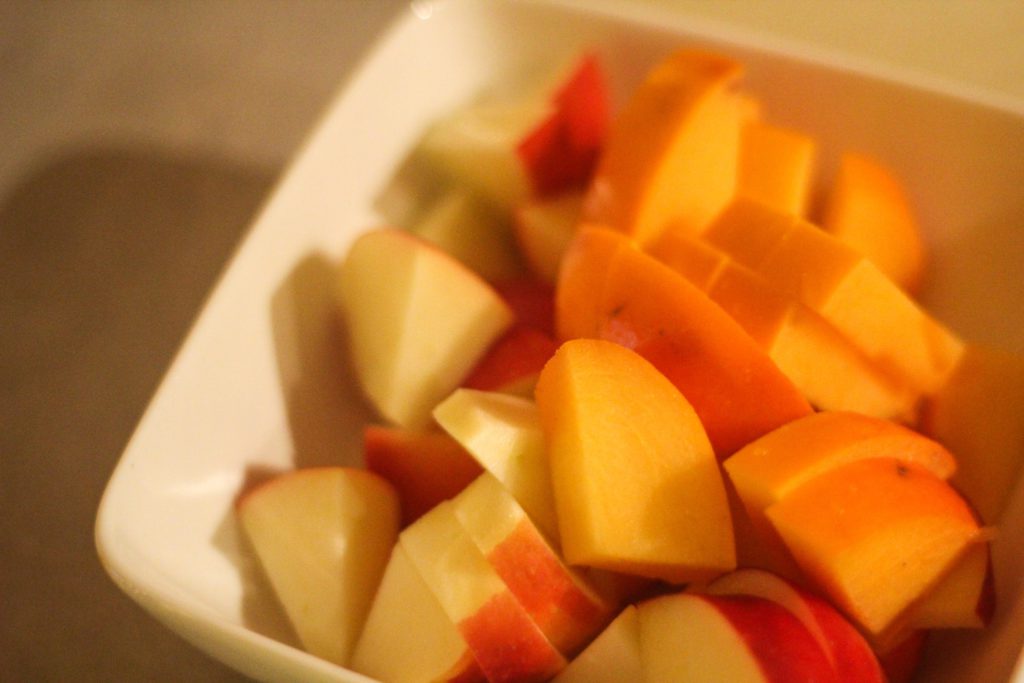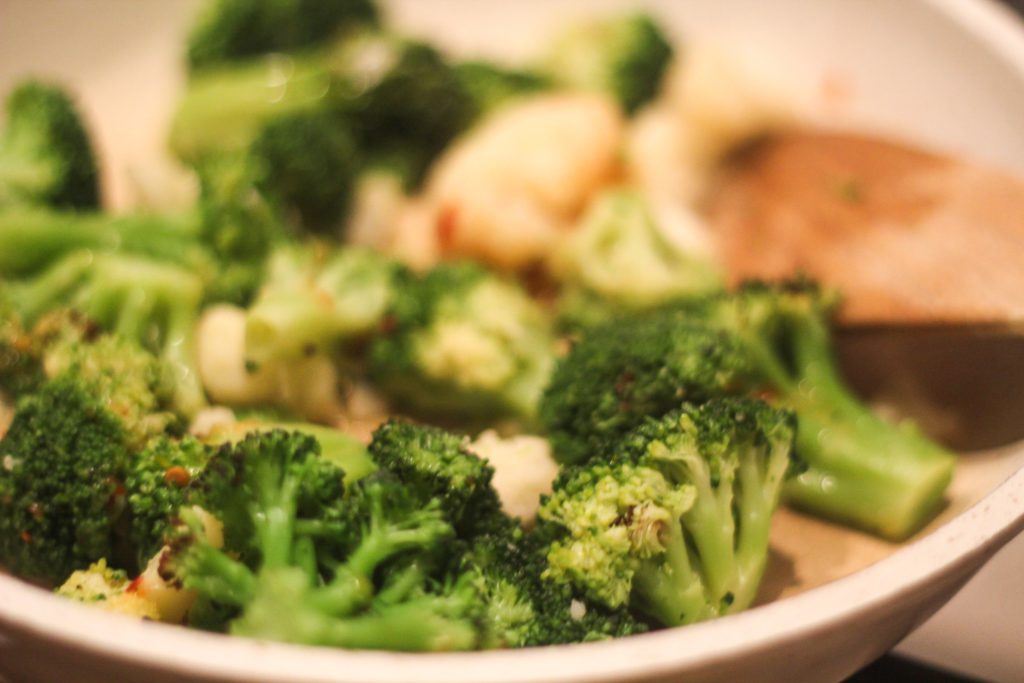 Broccoli en bloemkool met een scheutje chili saus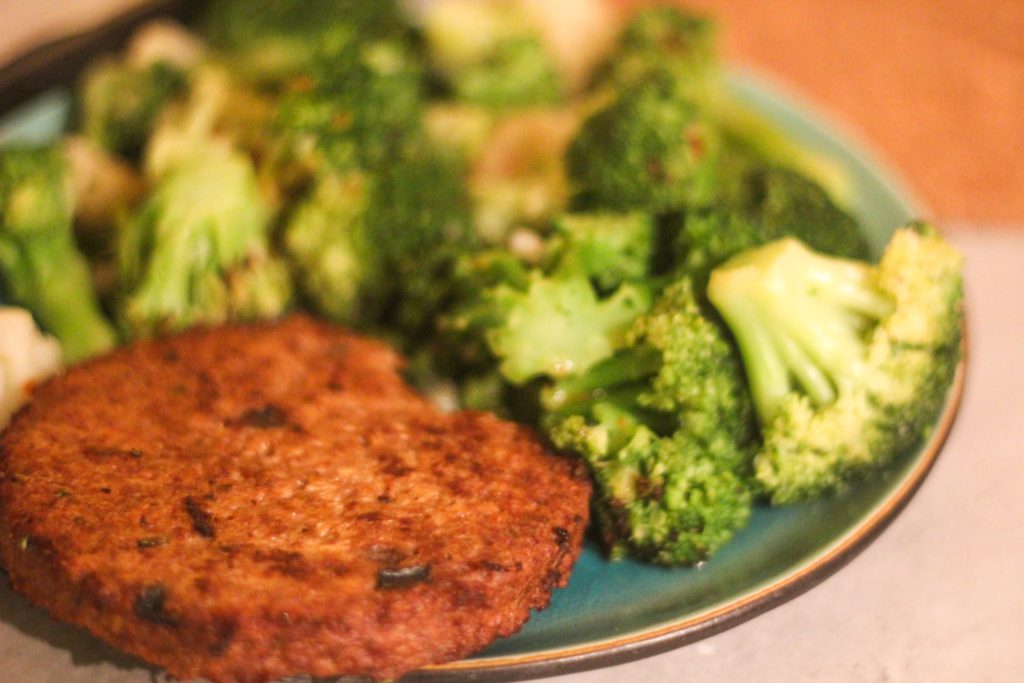 Een vegetarische burger erbij en klaar!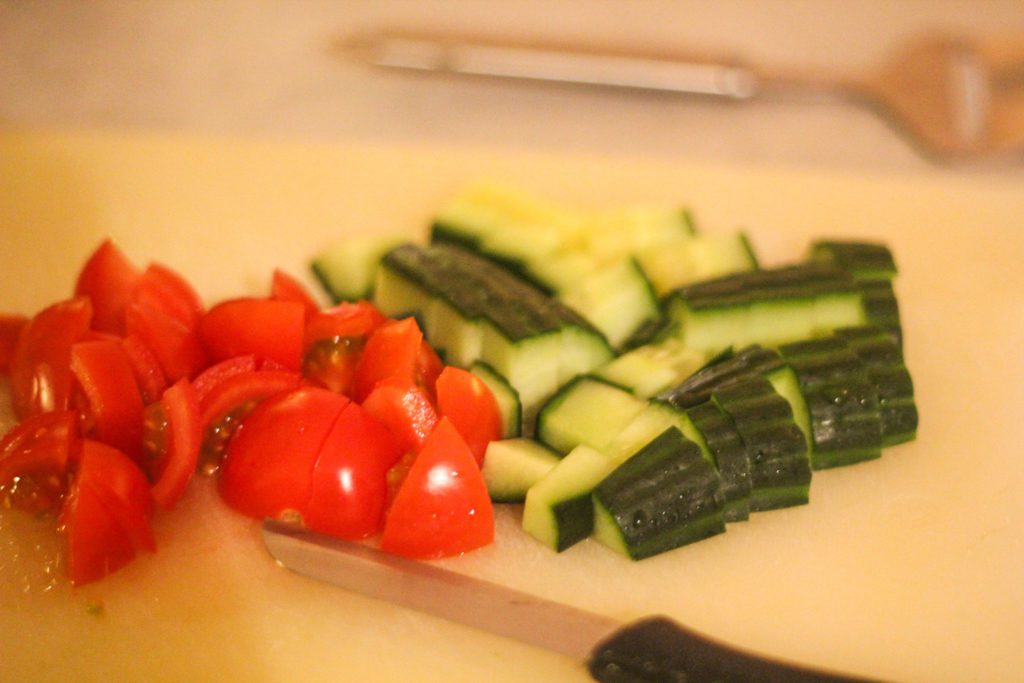 Ik at nog meer groente naast de broccoli en de burger, simpel wat tomaat en komkommer met peper en zout.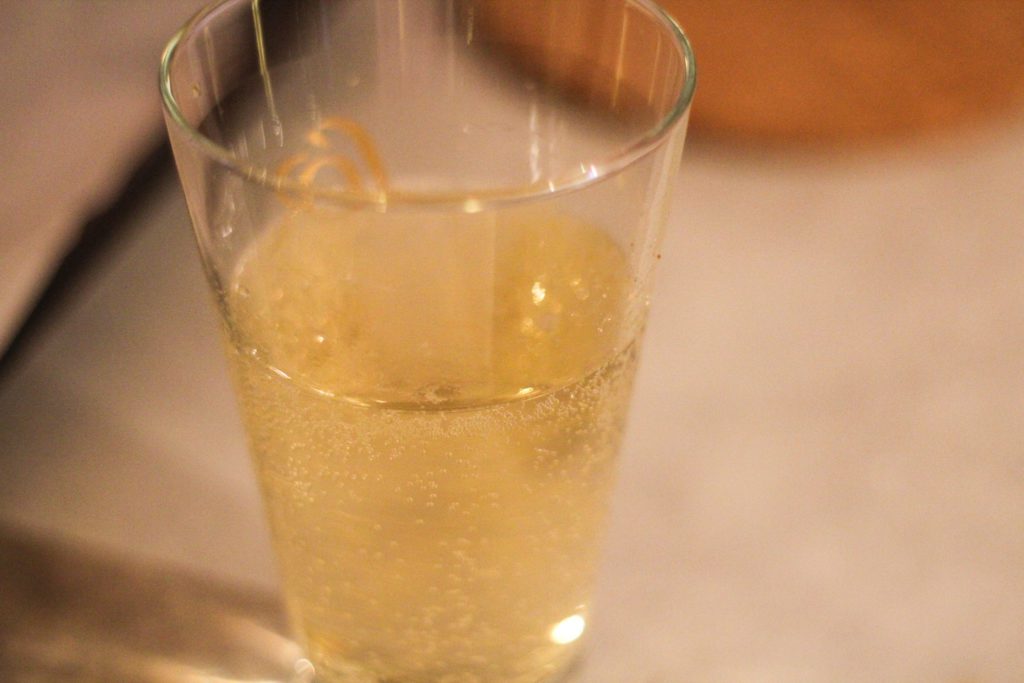 Een glas kombucha.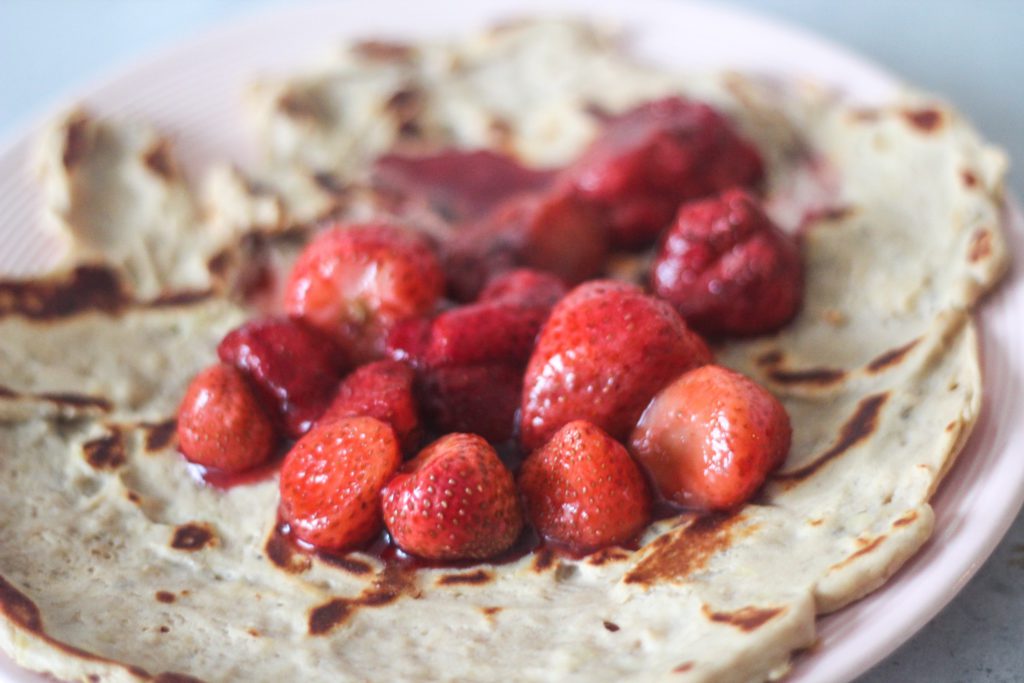 Kijk, daar is die weer! Na maaaaanden: de banaan-ei-eiwit pannenkoek met diepvriesaardbeien die ik even heb opgewarmd in een pannetje (met een laagje water).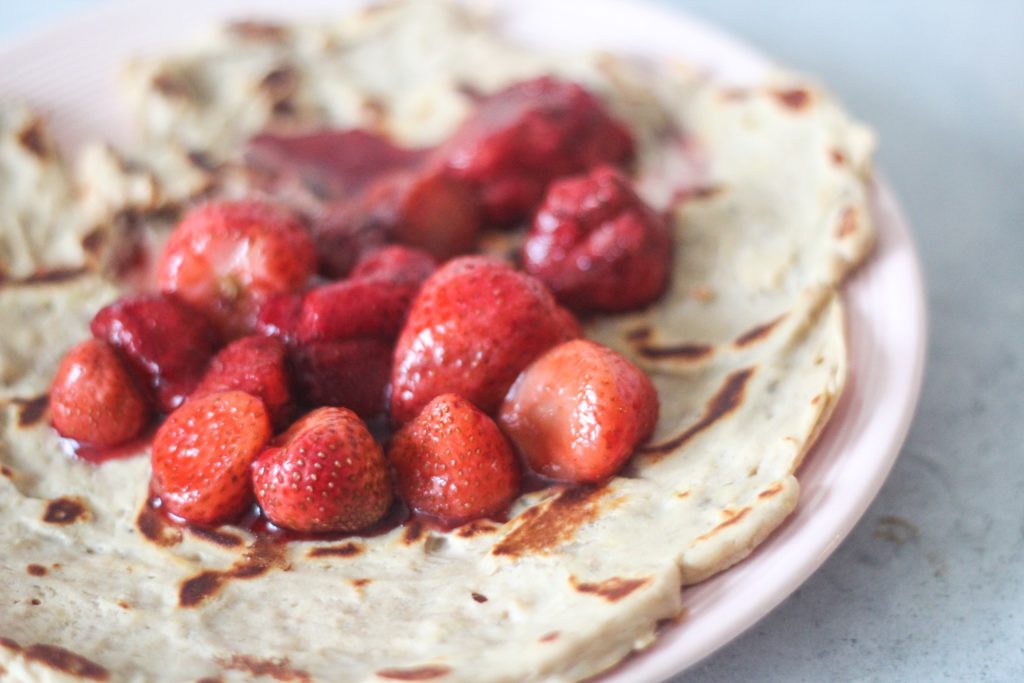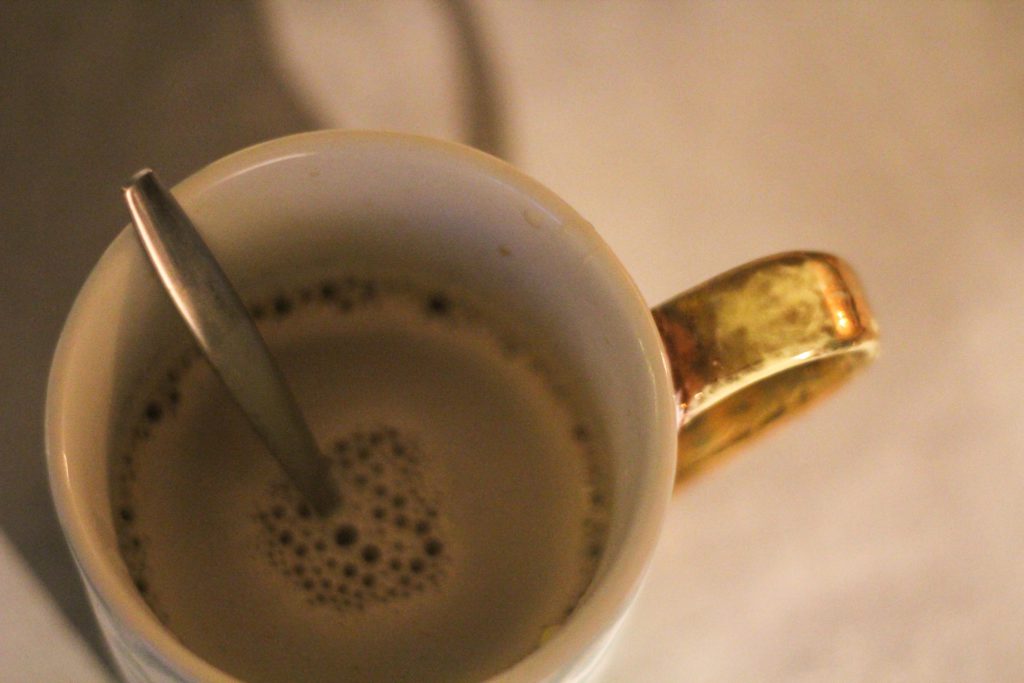 Koffie met een theelepel honing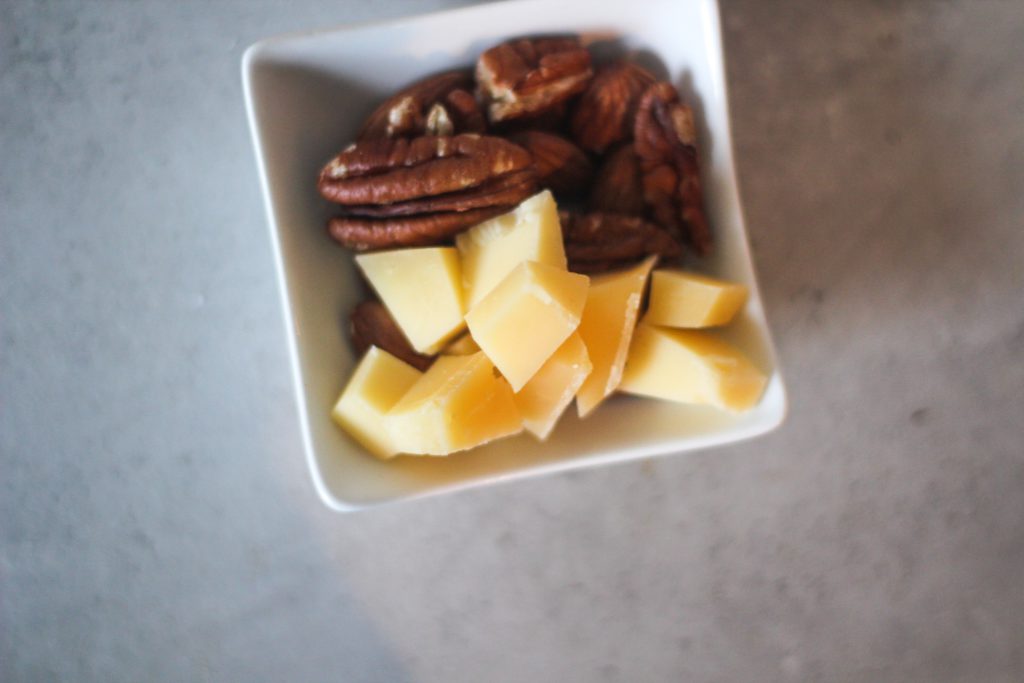 Noten en kaas als snack.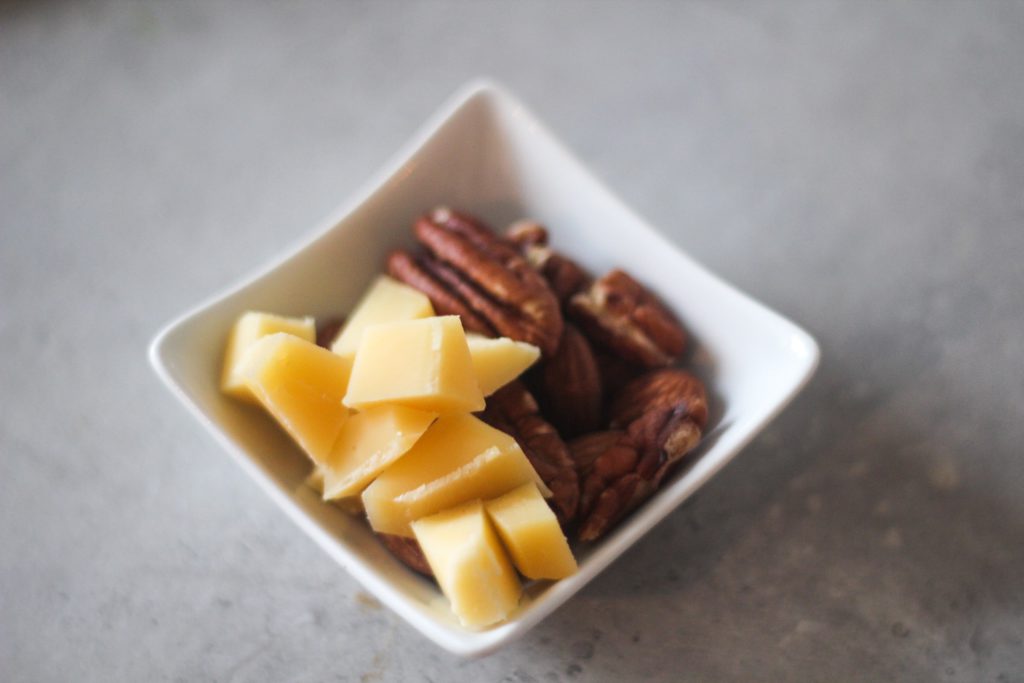 Zo heerlijk!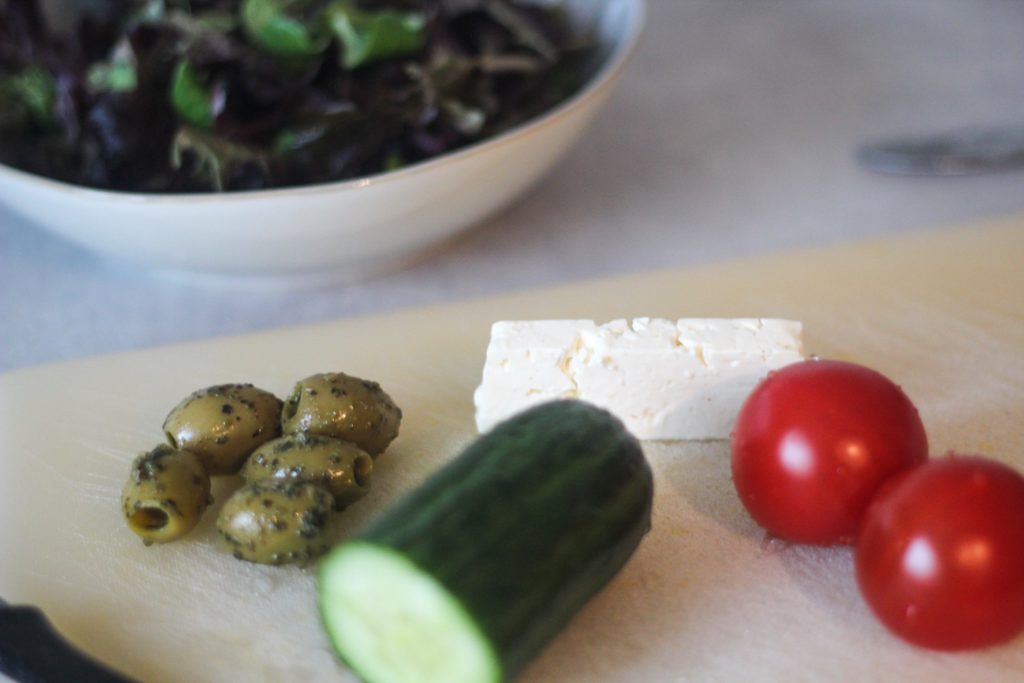 Een nieuwe salade wordt bereid.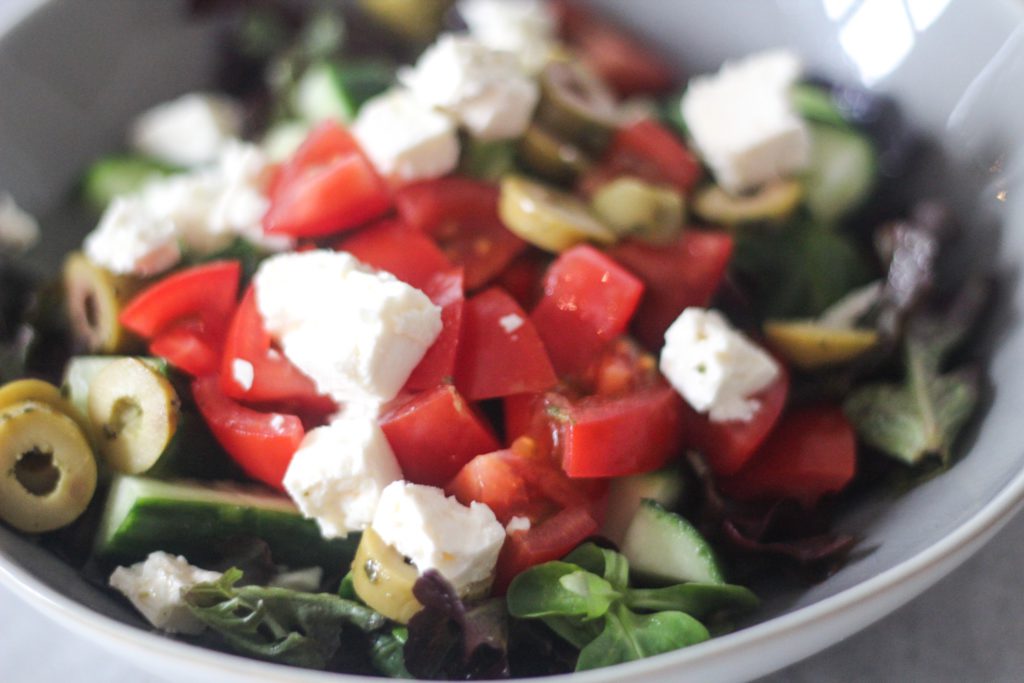 Veldsla, olijven, witte kaas, tomaat en komkommer. Simpel, maar met een lekkere dressing helemaal goed (citroensap en maple syrup).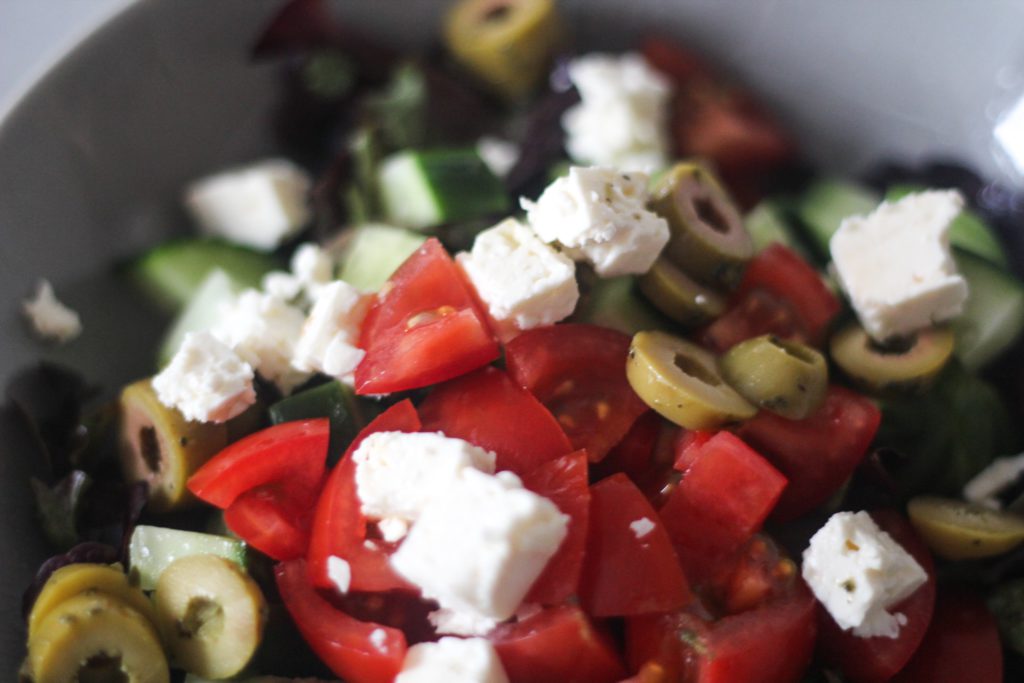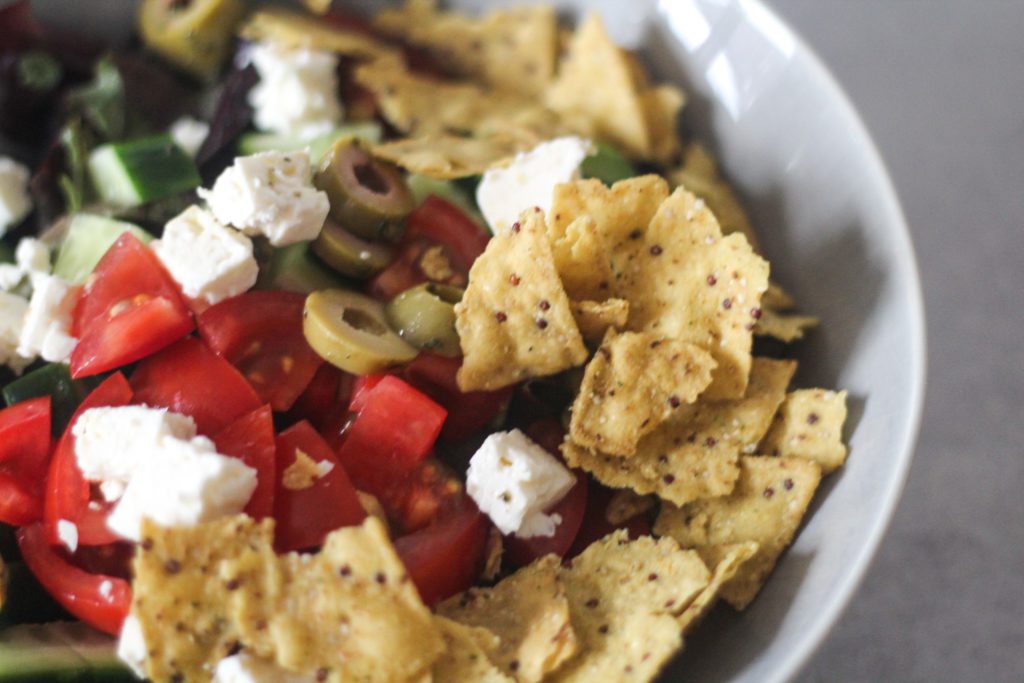 Ik besloot nog wat tortilla chips bij de salade te doen voor wat extra 'crunch'.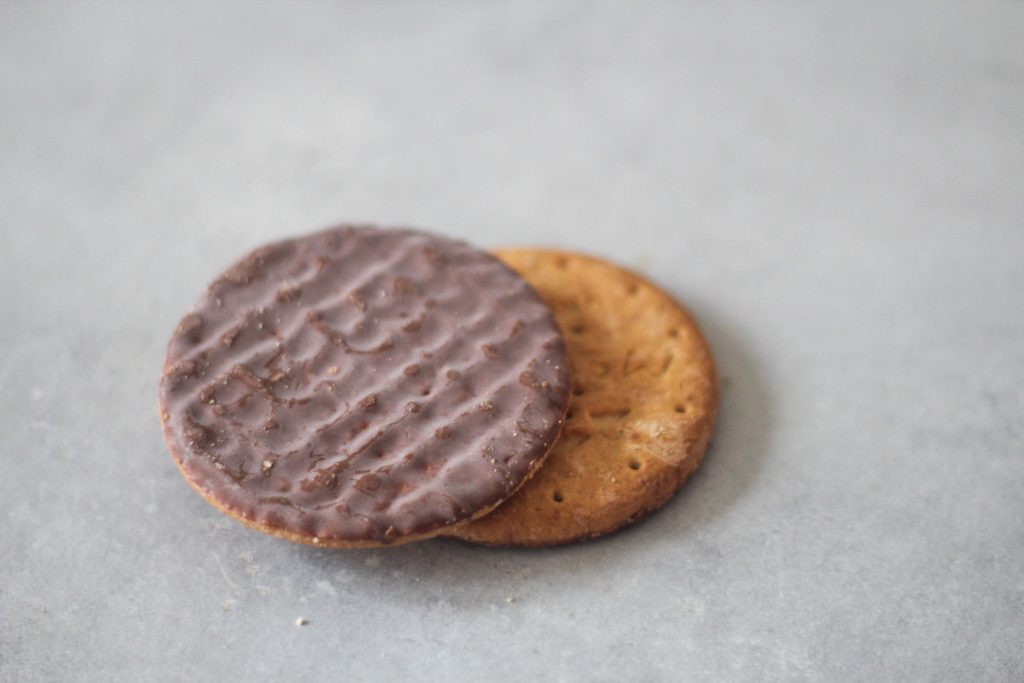 Koekjes gaan er ook nog goed in! Digestive's met een laagje melkchocolade.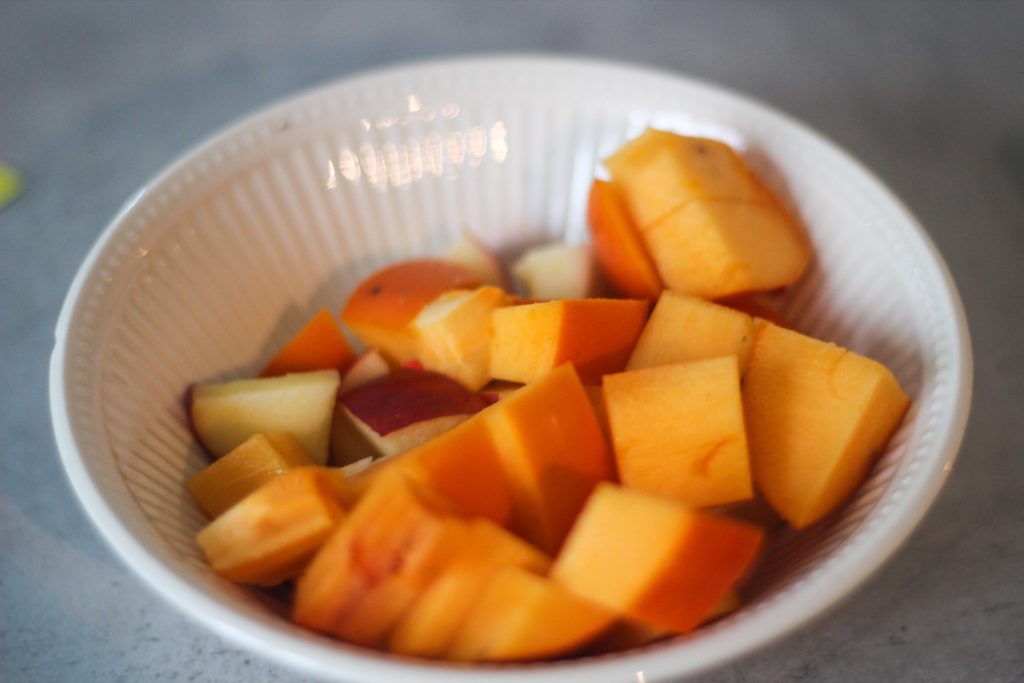 Een halve kaki en een klein restje appel.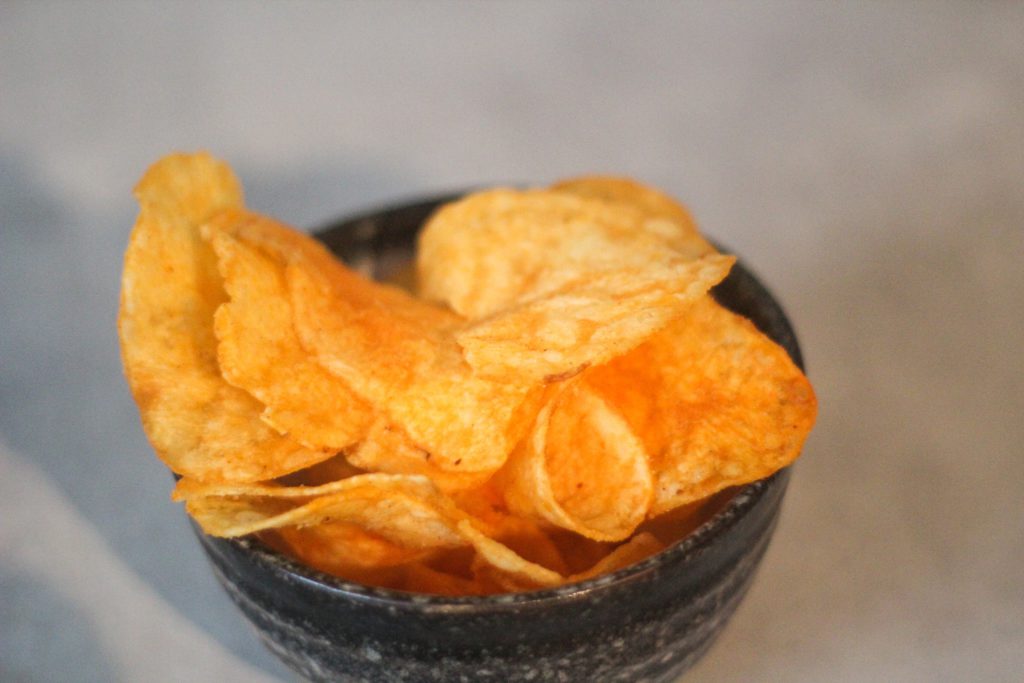 En we sluiten af met een schaaltje chips. Als ik ziek ben heb ik áltijd zin in chips, dat doet me denken aan vroeger en ik snak ook naar zoute dingen – niet per se heel voedend voor iemand die ziek is (lees: totaal niet voedend, haha), maar wel lekker 'troostend'.
Heb jij een maaltijd of een voedingsmiddel waar je echt zin in hebt wanneer je ziek bent? Ik ben benieuwd of anderen dit ook zo ervaren met iets specifieks!
Bewaar, Like, Tweet of Pin!