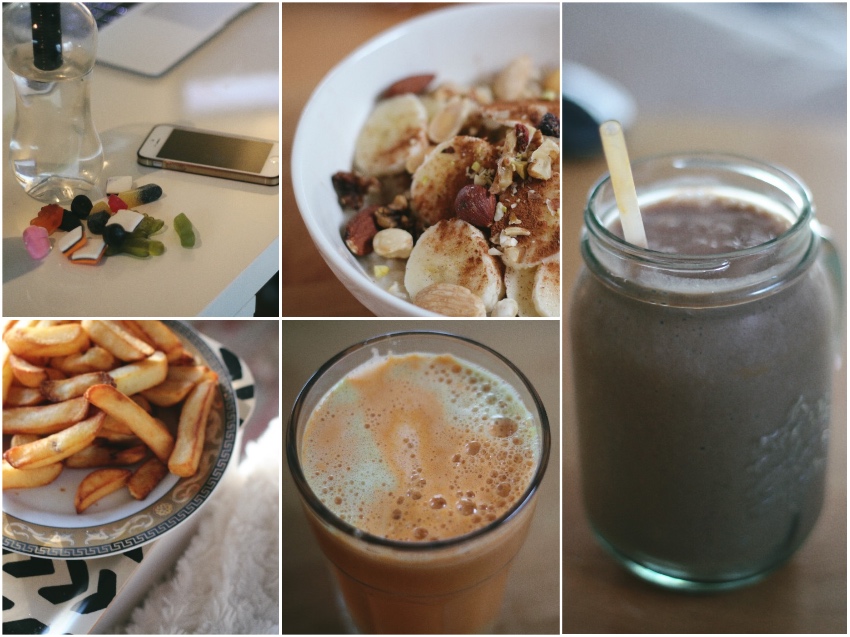 Dit was een snoepweek! Ik zeg het maar meteen. Haha.
Zoveel zin in snoep dat ik mijn snoeppot eerst aardig heb aangevuld (morgen, weekvlog zie je wat ik bedoel) en vervolgens steeds wat ben gaan snoepen. Boy was er ook blij mee! Maar natuurlijk heb ik meer gegeten dan alleen snoep, zie hier mijn week in eetmomenten!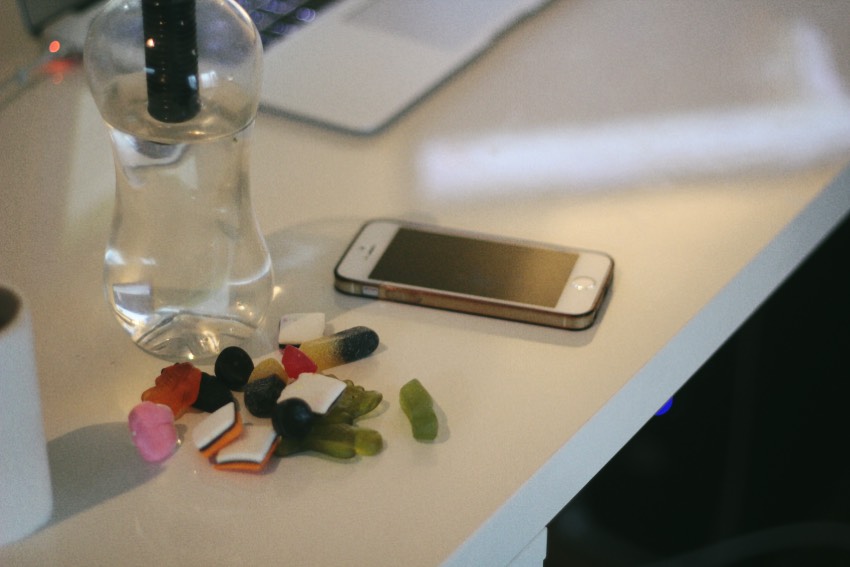 Oja, ik begin wel direct met snoep.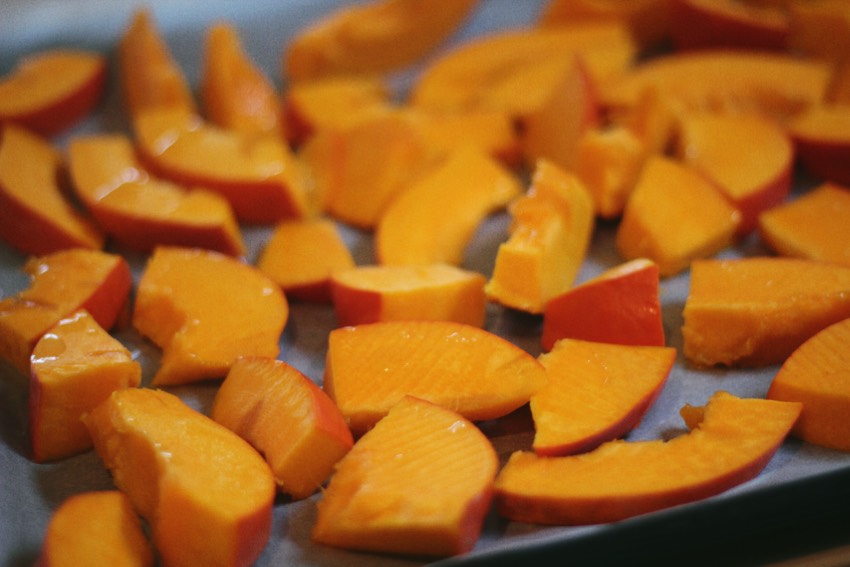 Pompoen roosteren in de oven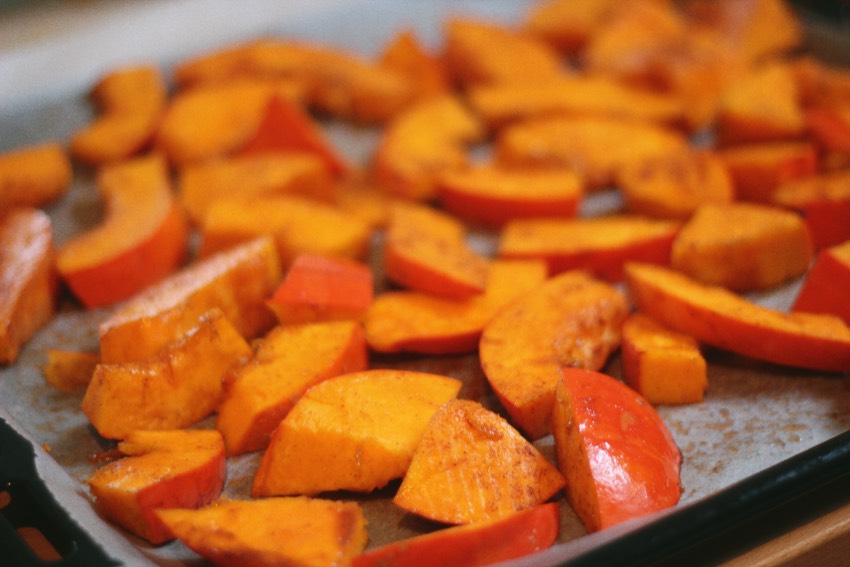 Met kaneel, peper, zout en een beetje komijn. Heerlijk!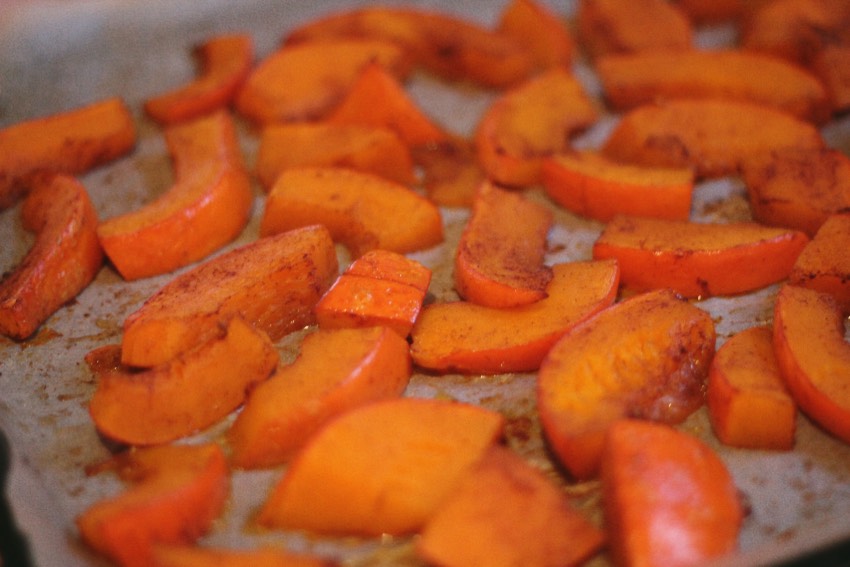 Iets te lang in de oven.. Ze zijn helemaal zacht. Hier kun je trouwens wel lekkere soep van maken.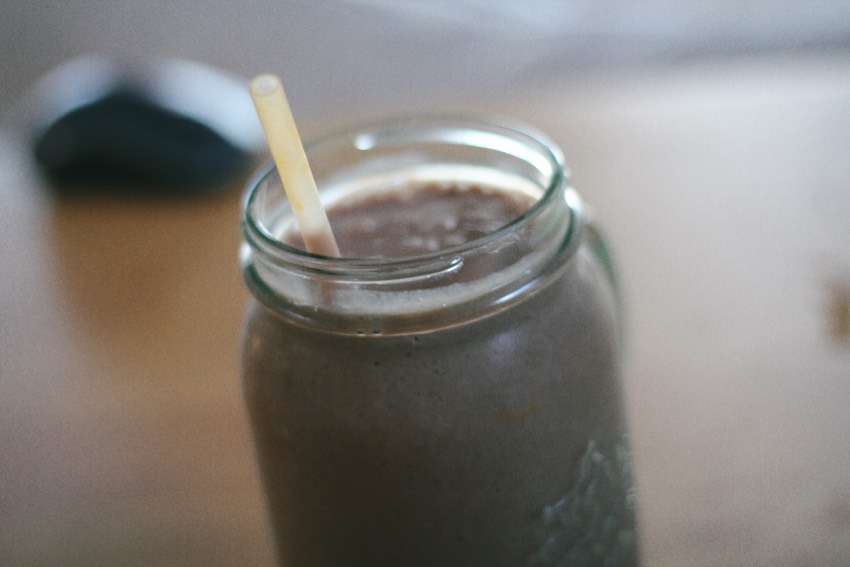 Een smoothie met vegan eiwitpoeder van Fitshe, espresso, een bevroren banaan en wat amandelmelk.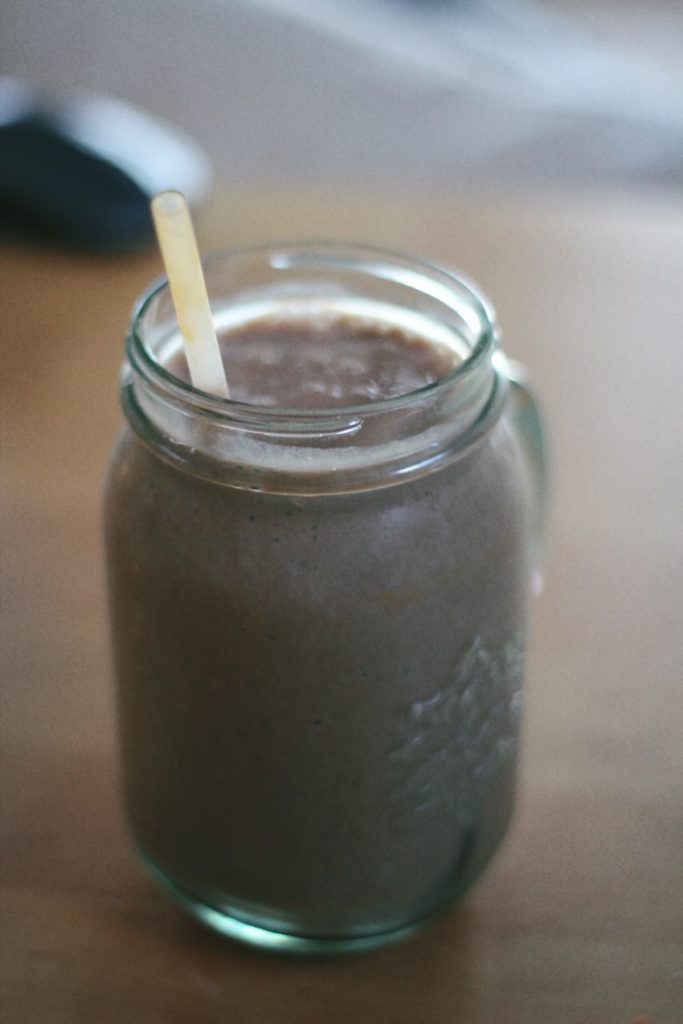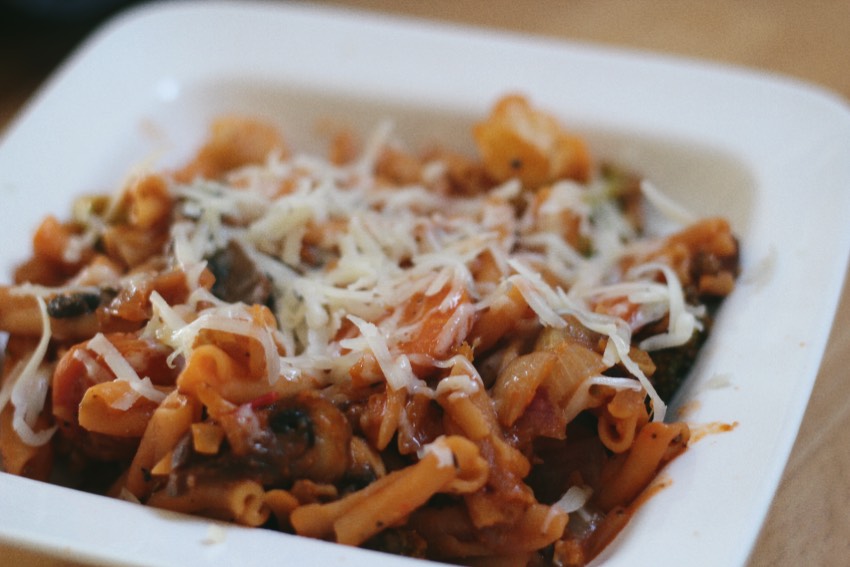 Heerlijke pasta die ik nog over had van dit onderstaande recept. Opnieuw opgewarmd met wat kaas.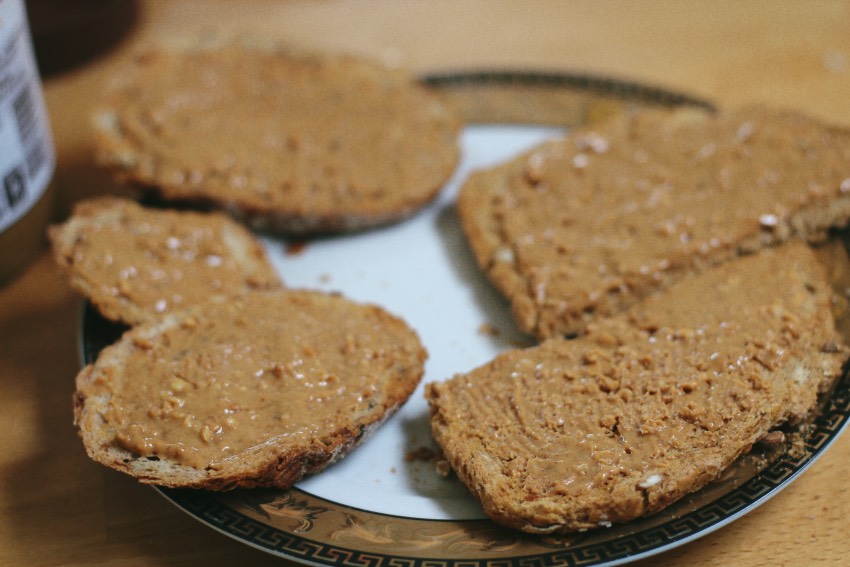 Brood met pindakaas, altijd een goed idee.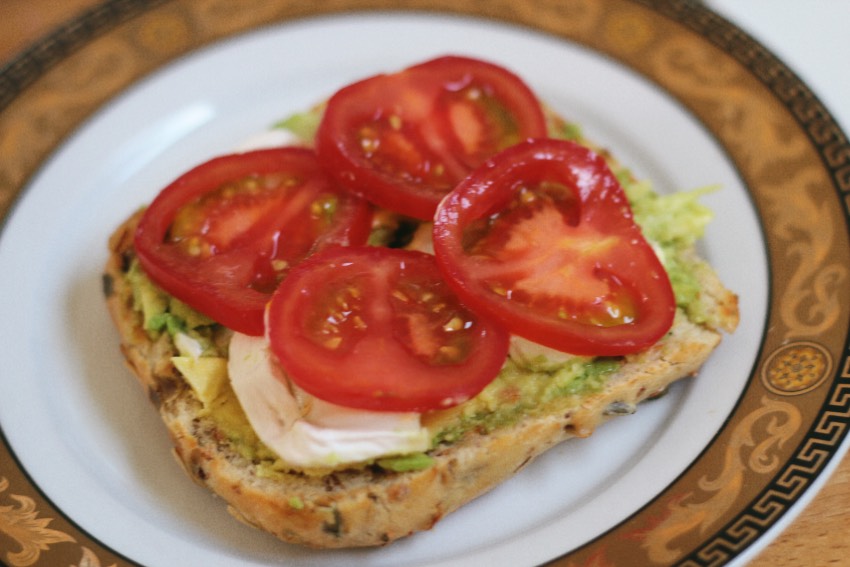 Een warm broodje met avocado, geitenkaas en tomaat. Heerlijk!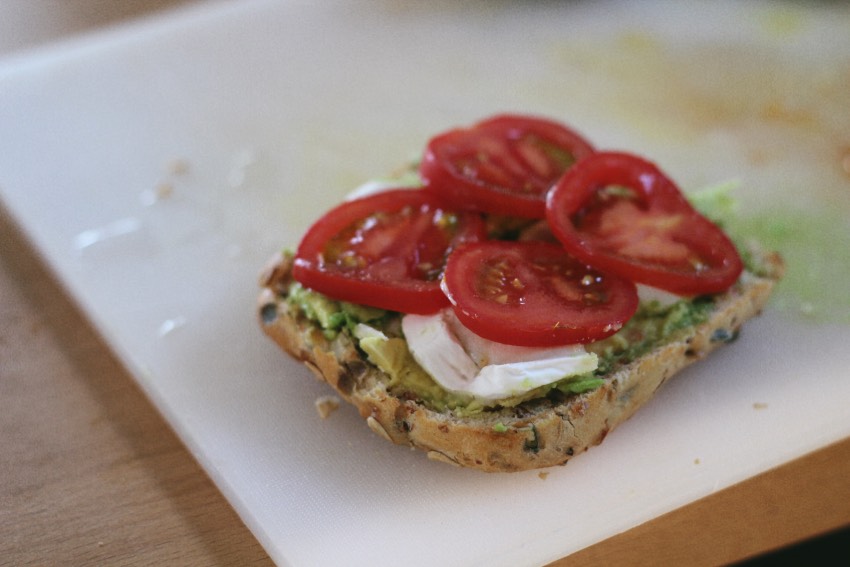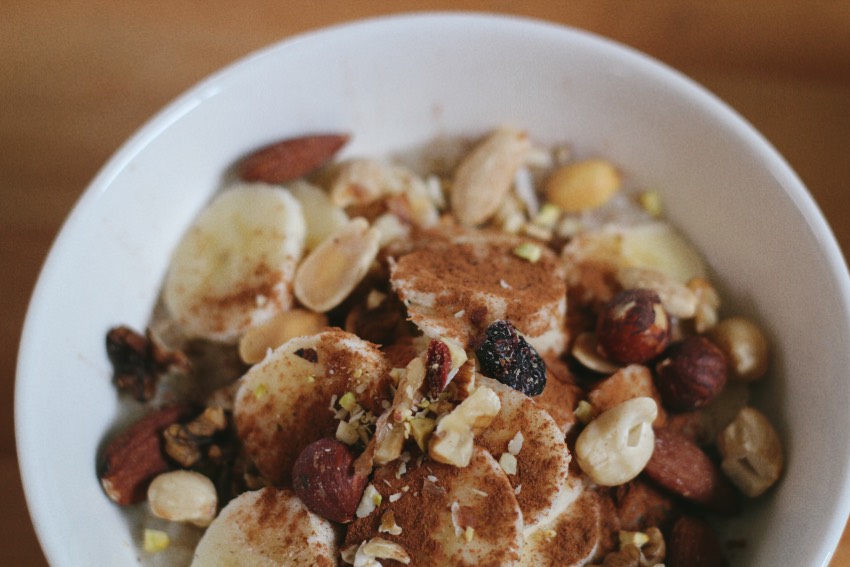 De kouder wordende ochtenden vragen om warme ontbijtjes. Havermoutpap met banaan, kaneel en noten. Er wordt me wel eens gevraagd wat ik gebruik als verhouding voor havermoutpap (amandelmelk en havermout) maar ik heb geen idee, ik doe altijd maar wat en vind het prima als het de ene keer heel dik is en de andere keer wat minder.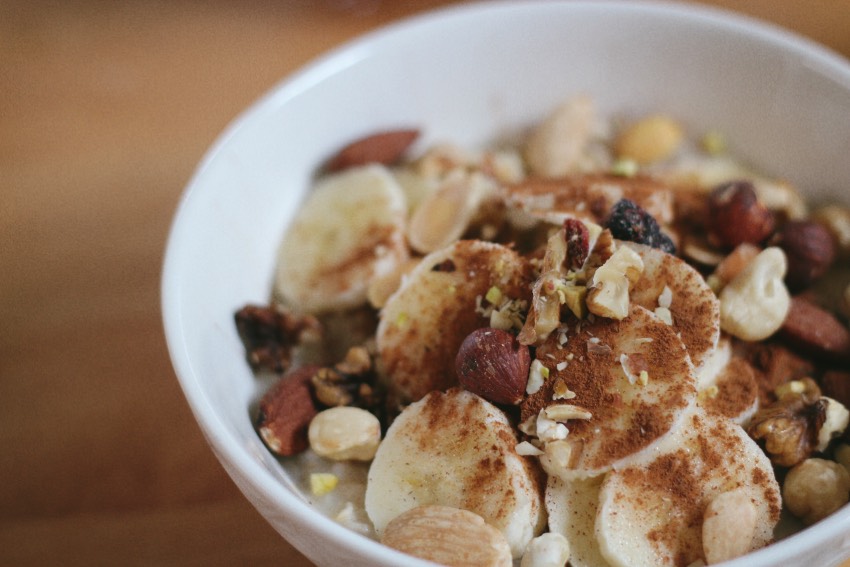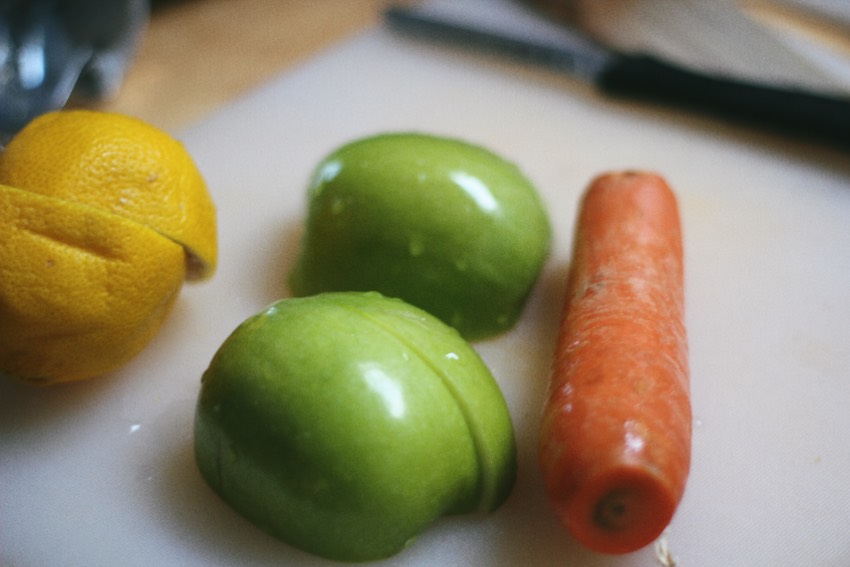 Sap in the making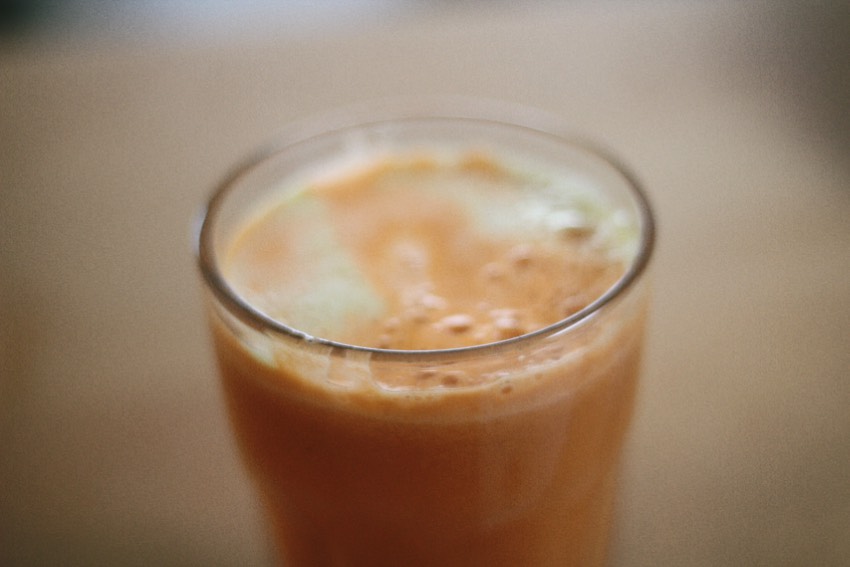 Sap met wortel, appel, gember en citroen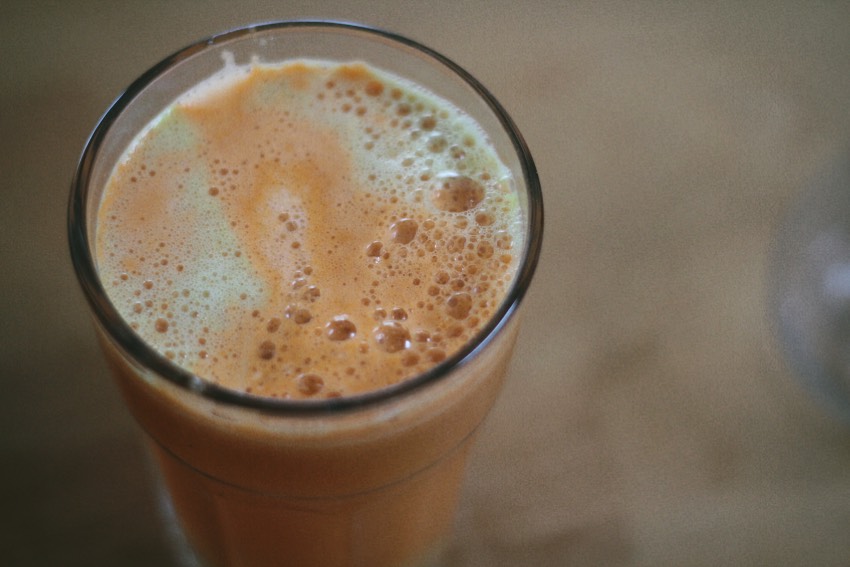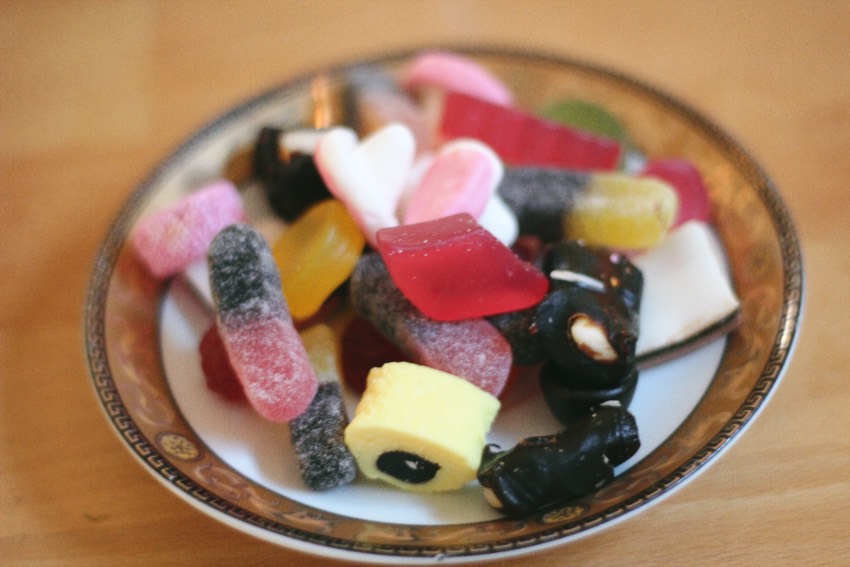 Lekkere tegenhanger weer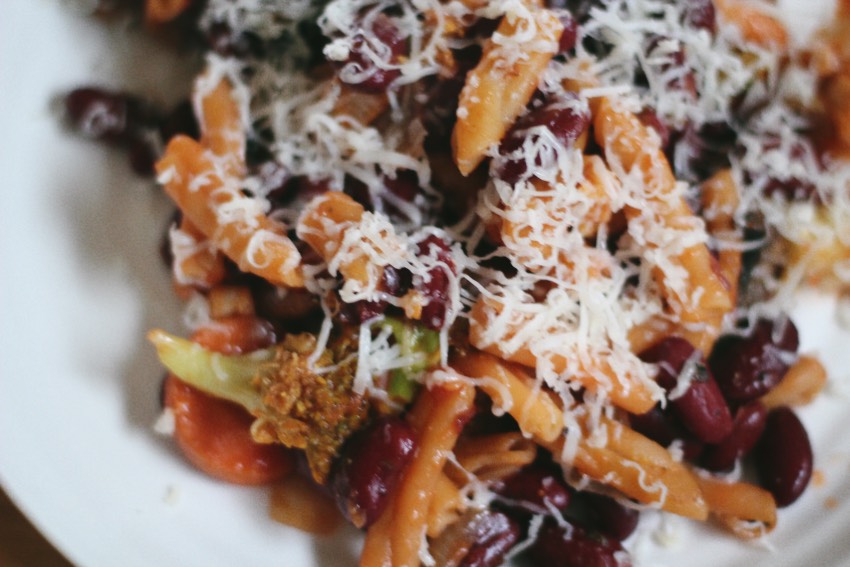 Pasta, kidney bonen, groente en kaas. Wanneer ik niet echt zin heb om te koken komt dit er bijvoorbeeld uit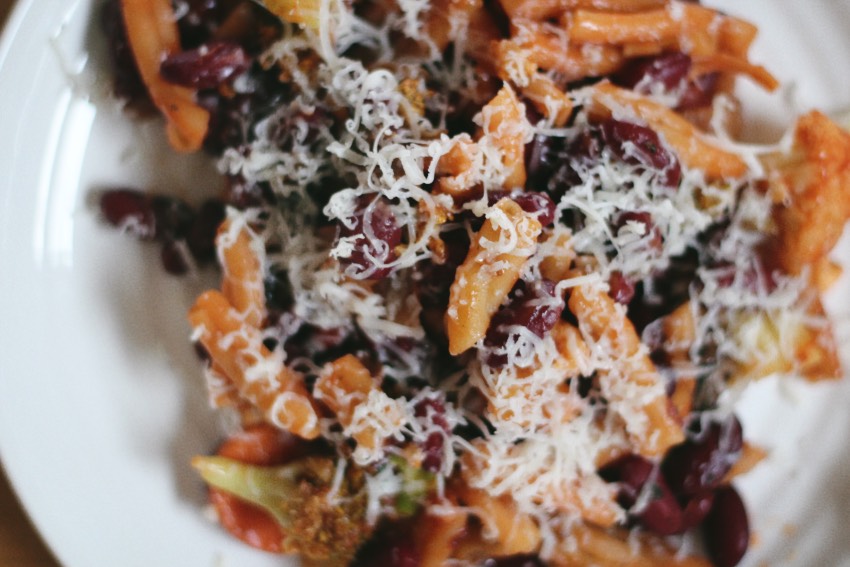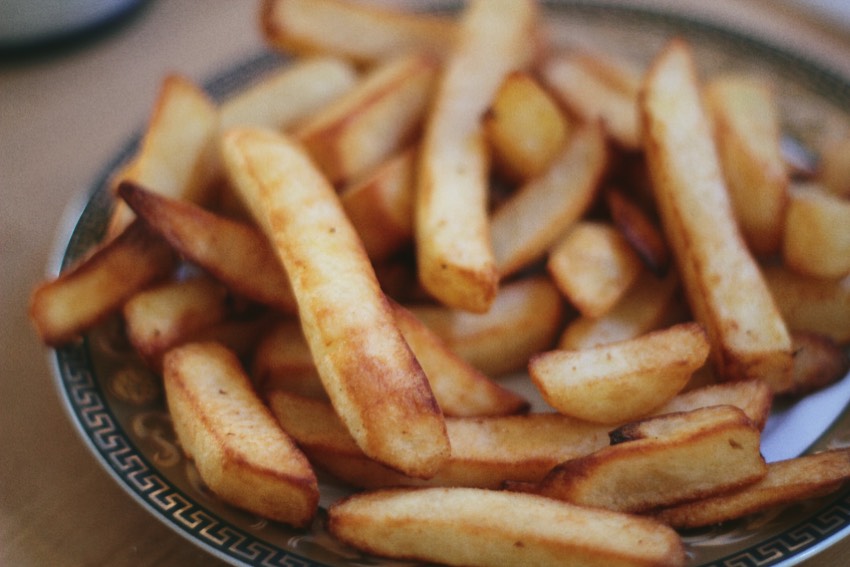 Frietjes uit de Airfryer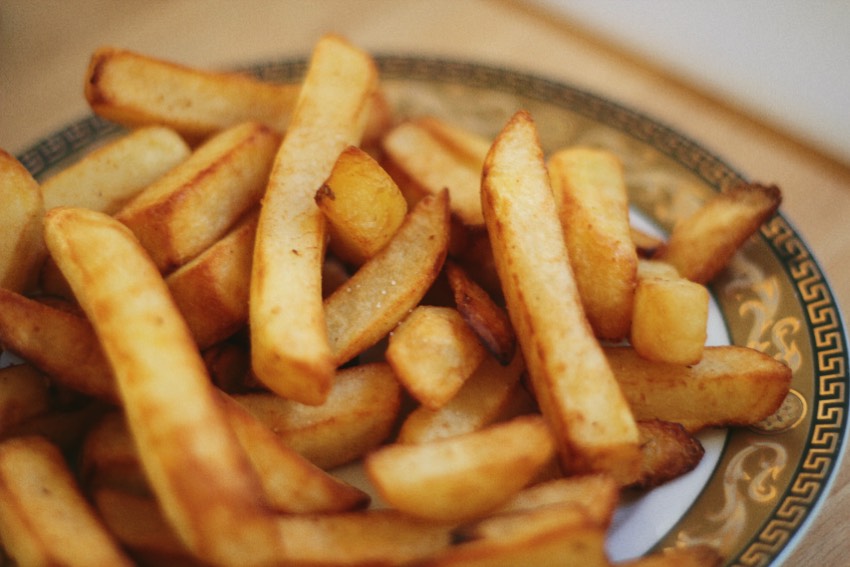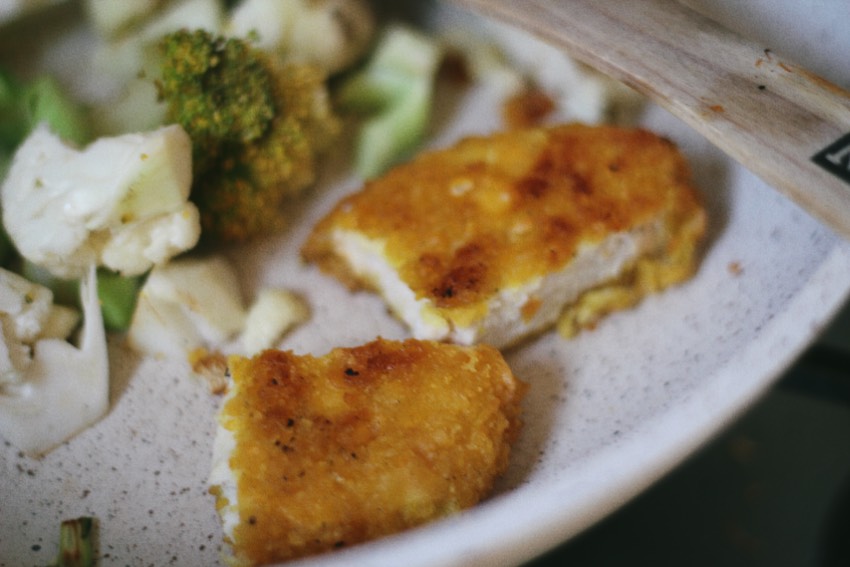 Kipschnitzel met groente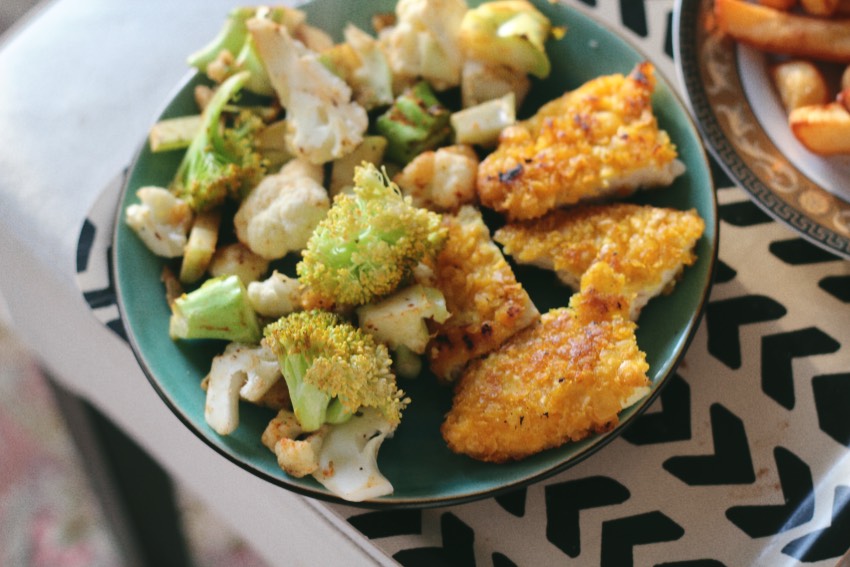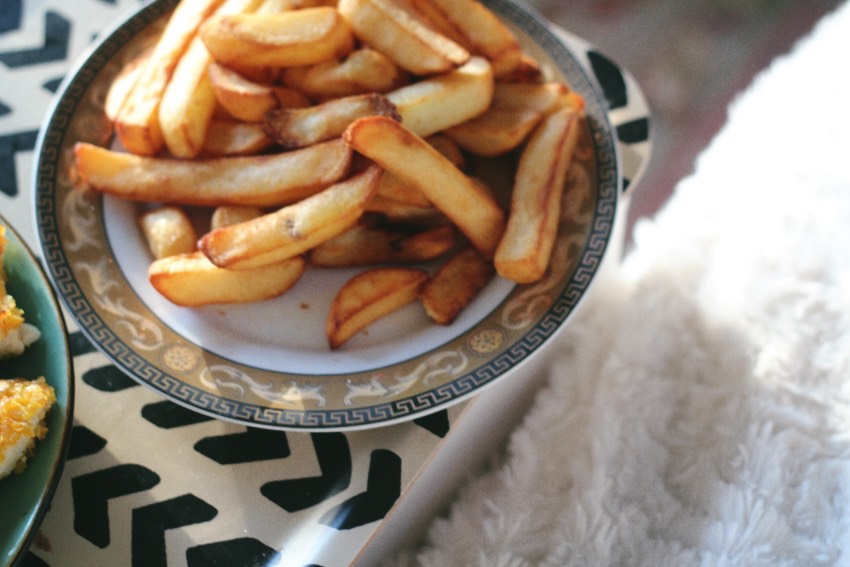 En friet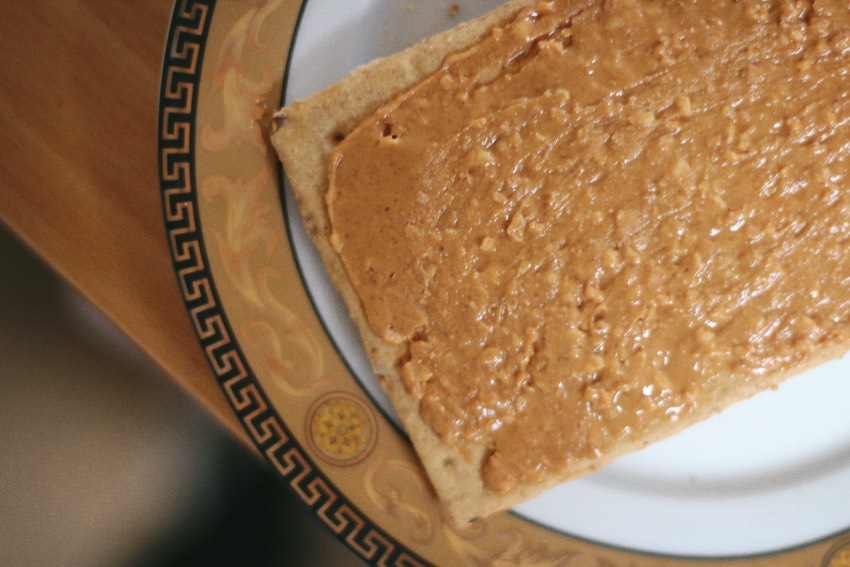 Cracker met pindakaas aangezien mijn maïswafels op zijn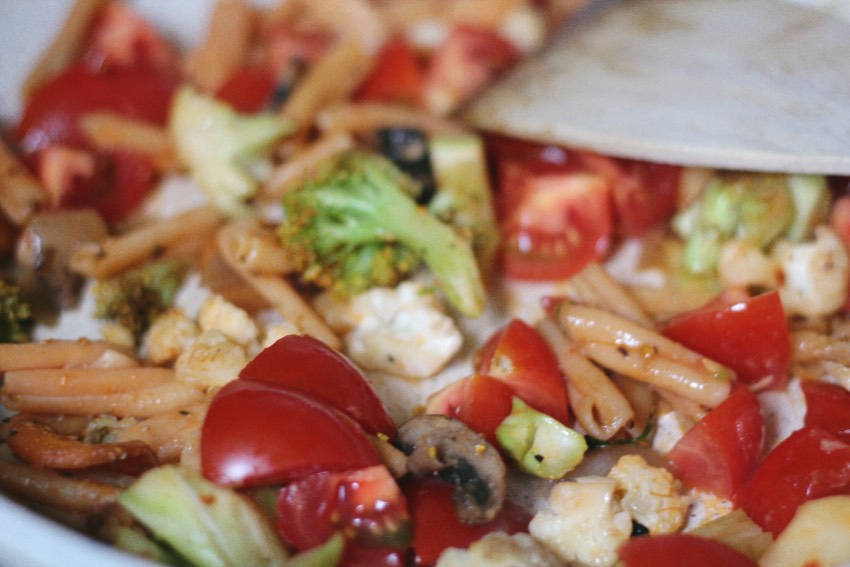 Nog steeds pasta over, dus ik heb er wat groente aan toegevoegd en er een soort van omelet van gemaakt.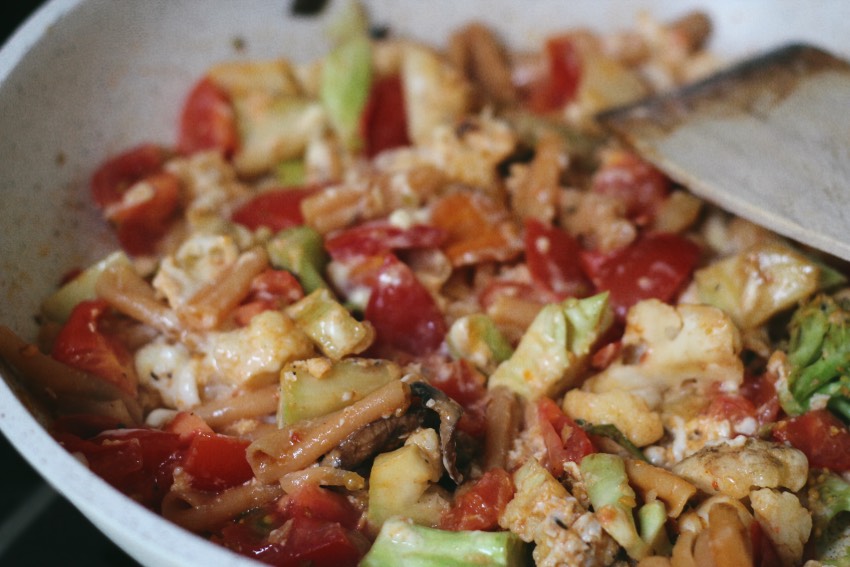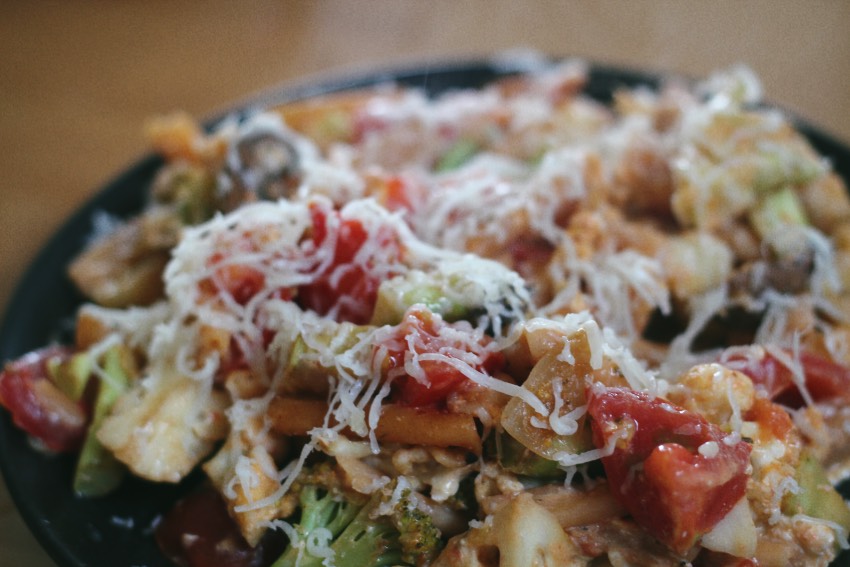 Altijd met kaas.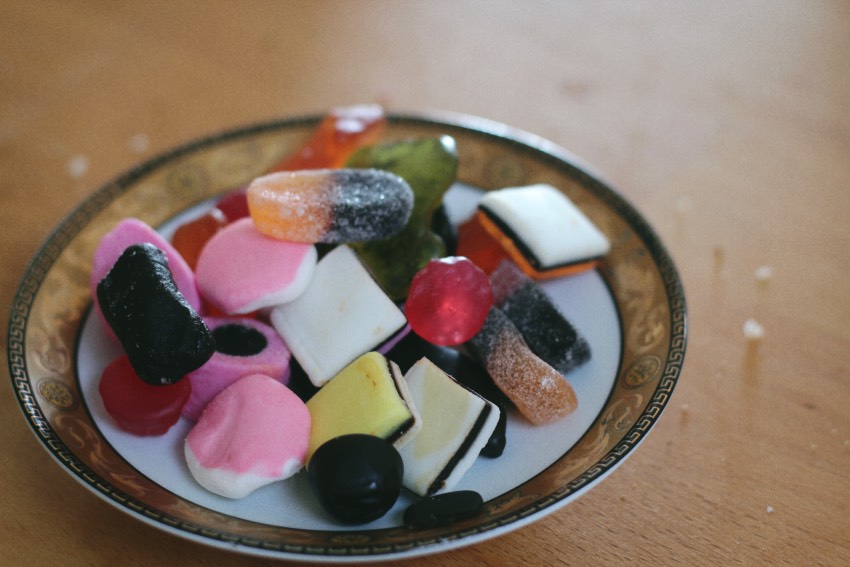 En we sluiten af met weer wat snoep. Genoeg gesnoept voor nu!
Bewaar, Like, Tweet of Pin!